« Obituaries | Virginia Fullam
Virginia Fullam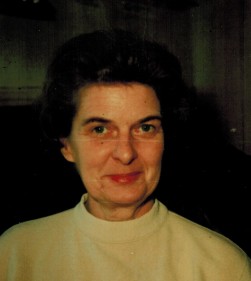 Date of Death: October 4, 2016
Date of Birth: June 12, 1923
Biography:
Virginia A. Fullam, 93, passed away Oct. 4, at Bolster Heights where she had resided for
the past 12 1/2 years.
Born June 15, 1923 in Malden, Mass., daughter of Leslie and Grace Lynch, she received
her education in the Malden Schools and graduated from Malden High School with the class of 1941. She was employed in the office of the Lahey Clinic where she worked under the guidance of Frank Lahey. She was also a member of the Civilian Air Patrol Reserve Unit during World War II.
At the age of 7, she started playing the violin and took lessons until she graduated from
high school. After graduating, her violin teacher got her into the Boston Civic Symphony where she played under the auspices of Arthur Fiedler. She also played in the Melrose Civic Symphony.
She married Edward W. Fullam on March 24, 1945, and moved to the Panama Canal
Zone during World War II and returned to Maine the same year. She was an avid member of the Eaton Memorial Methodist Church and served the church in various capacities throughout the years. She enjoyed camping, gardening, playing violin, autoharp and doing various crafts.
The family would like to extend a very special thank you to Dr. Tom Hattan, Donna
Parent, Charge Nurse at Bolster Heights, and also all the Aides and staff at Bolster Heights where she received excellent personal, professional, and quality care. Our gratitude also extends to Hospice and Androscoggin Home Health for their part in caring for Virginia.
She is survived by her daughter, Sheila A. Weed and her husband Eugene of Livermore,
a son, Douglas M. Fullam and his wife, Irene, of Lewiston, three grandchildren and three great- grandchildren.
She was predeceased by one great-grandchild.