« Obituaries | Jeannette Friend
Jeannette Friend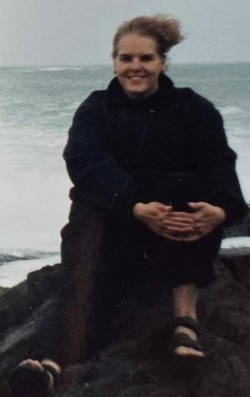 Date of Death: February 15, 2022
Date of Birth: January 17, 1953
Biography:
Jeanette Friend, known to many as Jan went to her heavenly home on February 15, 2022. She was a beloved wife, mother, grandmother, sister, aunt, and friend to all who knew her. 
She was born to the late Marielle Lapointe and Alfred Lapointe in Hartford, Connecticut on January 17, 1953. Jan was predeceased by her brother Robert Lapointe of Lewiston, Maine. 
She was married to Albert G. Friend, and they lived together in Harrison Maine till her passing. He was by her side lovingly caring for all her needs till the very end.
Jan is survived by three biological sons, Andrew A. Beaupre of Harrison, Maine; Robert W. Beaupre and wife, Angie Beaupre of Green, Maine, Michael T. Beaupre of Lewiston, Maine; two bonus children Susan M. Friend of Waterford, Maine and Derek J. Friend of Paris, Maine; three grandchildren, Haley B. Beaupre of Livermore Falls, Maine; Kaitlyn R. Beaupre of Livermore Falls, Maine and Jackson W. Koehn of Waterford, Maine; sister Diane and husband Cleve Hayes of Green, Maine; brothers in law James and wife Linda Friend of Pepperell, MA; Jonathan and wife Judy Friend of Rochdale, MA and several nieces and nephews.
Jan was a woman with many talents. She was the owner of a sewing shop named Jan's Golden Needle and later it became an organic yarn shop named Naturally Fuzzy Yarns. She was an avid writer and taught journaling courses at the adult Ed, Oxford High School through her business named Journal Journey.  She had a fictional story published in a leading women's magazine. Jan loved all needlework and was often found in her beloved sewing shop making gifts for her family and loved ones. Jan's love of gospel music and the ocean is evidenced by the numerous CD's and coastal furnishings you could see in her home and in her shop. Her big smile lit up a room and her outgoing and loving personality was always welcoming and contagious.
Through Jan's life, many learned what resilience and perseverance truly look like. She did not quit; she did not lose her fight. She graduated to her eternal home where she met her Lord and Savior whom she loved and honored all her life. 
Jan had many caretakers who provided care to her over several years. The family would like to acknowledge and thank those at Androscoggin Home Health as well her beloved caretakers who became her special friends, Michelle, Barbara, Trish, Bobbi Jo, Terry and Katie.  
Celebration of Life will be held on Saturday, February 26, 2022 at the Deering Community Center, 39 Maine Street, S. Paris, ME from 1:00 p.m. - 4:00 p.m. 
A time of reflection will be held at 2:00 p.m. A private burial will take place at a later date. 
The family requests that people make donations in support of your local Humane Society in lieu of sending flowers.