« Obituaries | Theresa L. Frees
Theresa L. Frees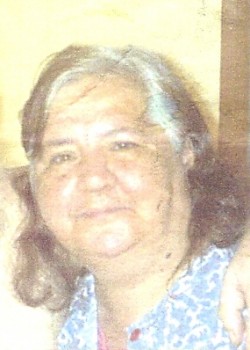 Date of Death: May 5, 2011
Date of Birth: December 27, 1953
Biography:
AUBURN — Theresa L. Frees of 30 Lake St., Auburn, passed away on May 5, at the Hospice House, following a long illness.
Theresa was born Dec. 27, 1953, to Julien and Antoinette (Dubois) Desrosiers. Theresa went to Auburn schools most of her younger life and then married Forest Frees and together they had four children. He passed away a few years ago.
Theresa was once a "CBer" and was knwon as half pint. She really enjoyed spending time with her family and friends.
She is survived by her four children, Brian K. Frees of West Paris, Tammy and husband, Tim Ouellette, of Auburn, Patricia Frees of Rumford and Felicia Rowe of Lewiston; nine grandchildren; four stepgrandchildren; Theresa had 12 siblings, Roger Desrosiers and wife, Terry, of Lewiston, Rita Koss and husband, Leo, of Mechanic Falls, Julien Desrosiers and wife, Carol, of Livermore Falls, Lucien Desrosiers and wife, Ruie, of Lisbon, Roland Desrosiers of Sabattus, Gerry Desrosiers of Auburn, Doris Foley of Minot, Maurice Desrosiers and wife, Donna, of Lewiston, Danny Desrosiers of Auburn, Lucille Violette and husband, Roger, of Auburn, Claire Plouffe and husband, Barry, of Auburn and Donald Desrosiers of Auburn; she also had several nieces and nephews.
She was predeceased by her husband, Forrest Frees; and her parents, Julien and Antoinette Desrosiers.