« Obituaries | Phillip E. Freeman
Phillip E. Freeman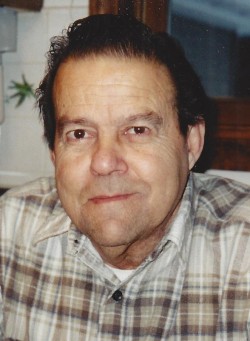 Date of Death: July 19, 2018
Date of Birth: March 21, 1934
Biography:
WEST BATH - Phillip Edward Freeman, 84, of West Bath died peacefully July 19, 2018 with his beloved family by his side.

Phillip was born in Gardiner to Edward and Lillian Freeman and lived in Gardiner during his early years. The family later moved to the Brunswick area where he attended Brunswick High. After high school he joined the Navy during the Korean War but did not have to see combat. After a brief stint as a surveyor for Wright and Pierce he took up the family tradition of carpentry and spent the rest of his career building some fine homes from Boothbay to Kennebunk. His work can be found in well-known places such as The Jameson Tavern, One City Center and Dimillo's Floating Restaurant as well as many others down the waterfront in Portland. He was so well known and skilled that at one point another crew could not figure out a complicated roof on the King's Landing down in Kennebunkport. Phillip and his crew were called in to figure it out. This tradition of fine workmanship he has passed down to his four sons and stepson as well as many, many more. Phillip was a master of all trades. In the many homes he built for friends, family and himself he did it all from the foundation to the roof.

Phillip loved to go fast. From his Whizzer he put together as a teen, to his '56 Chevy he could be found racing up and down Maine Street and the Town Commons, to his boat he loved to run up and down the New Meadows and the Kennebec. He only knew 2 speeds stop and wide open. He also loved his gardens and his fresh vegetables, but mostly he loved his friends and family, especially he loved the babies.

He is survived by his wife of 40 years, Terry Freeman, his children Rhonda Card and her husband Lewis (Tike) Card of Topsham, Phillip Freeman Jr. of Rangeley, Edward (Fred) Freeman and his wife Patty Freeman of Durham, Lisa Burrows and her husband Tom Burrows of Harpswell, Charles Freeman and his wife Dorie Freeman of Lisbon Falls, Robert Freeman and his girlfriend Linda Davis of Freeport, and his step children Wayne (Boagie) Hamilton Jr. and his wife Julie Hamilton of West Bath and Kimberly Bernier and her husband Scott Bernier of West Bath. He is also survived by 16 Grandchildren and 16 great grandchildren.

There will be no funeral as per his wishes but there will be a family gathering for a burial at a later date.