« Obituaries | Stanley R. Fraser
Stanley R. Fraser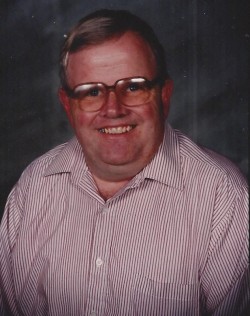 Date of Death: April 10, 2018
Date of Birth: June 28, 1946
Biography:
BRUNSWICK - Stanley Ralph Fraser, 71, of Brunswick went to be with the Lord on Tuesday, April 10, 2018 at Horizons in Brunswick. He was born June 28, 1946 in Bath, ME the son of Stanley R. and Louella (Lewis) Fraser.
He attended school in Bath.
Stanley worked at several shoe shops and was also custodian at a local hospital, as well as the Evergreens.
He was a member of the Brunswick Nazarene Church.
He will be remembered for his beautiful voice, love of the Boston Red Sox, and the New England Patriots.
He was predeceased by his mother, his father, and his brother-in-law.
He is survived by his wife, Daisy Fraser of Brunswick; his two sons, Ralph Fraser and wife Sherry of Florida, and Doug Fraser and wife Rachel of MT; four grandchildren, Alyssa, Ryan, Logan, and Mariah; a brother, Jack and wife Judy; and his sisters, Marilyn Hunt, Caroline Johnson, and Beverly and husband Dale Hinds.
A Celebration of Stanley's life will take place on Tuesday, April 17th, 2018 at 6:00pm at the Brunswick Nazarene Church on McKeen Street.
In Lieu of flowers donations may be made in Stanley's memory to the Activities Center at Horizons, 29 Maurice Drive, Brunswick, ME 04011.