« Obituaries | Judith May Fraser
Judith May Fraser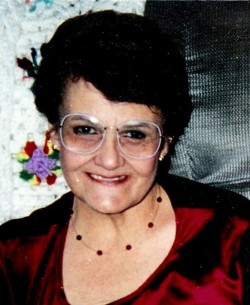 Date of Death: October 19, 2017
Date of Birth: September 10, 1941
Biography:
Judith "Judy" May Heart Fraser was born on September 10th 1941 in the town of Bath Maine to Ada Fraser and Harold Heart.She is one of five siblings. Nancy, Jack, Gene, Sandy, and John. Raised in the Nazarene Church, faith has alway been an important part of her life. She would say God has blessed her with many gifts in her lifetime. Thought out most of her life singing the gospel in and out of church gave her much joy. Music would become one of her greatest gifts and passions. Her voice was beautiful and strong. It took her many places and she shared it with many as well as singing country and western music in the 60's in New York winning 2nd place in a songwriting contest. Spending 10+ years with "Wild Honey" joining her son Graden who also has the same passion for music in "Two of Hearts".
In her 40's she attended The University Of Maine at Augusta. Graduating with an associate's degree. She also studied Painting and photography. Winning #1 place with a photo of her youngest daughter. Again she found joy in the arts.
Her greatest joy was her children and grandchildren. She was a hard worker and a loving mother. Her children raved over "Mom's" cooking. She made " The best Apple Pie" and the Christmas Eve feast were delectable. Christmas and Mom just went together. Music, fun and food. Always a few jokes. Can't over look that sense of humor. She was never boring. Trips to the ocean. Arts and crafts, writing stories. Playing cards.Going online. Winning at bingo. Simply petting Nina her cat. Spending time with her grandchildren as she would say was one of the best gifts from God. She truly enjoyed being a grandmother and a mother. Judy is one of a kind and we have all been blessed to have had her in our lives and in our hearts. Never forget her voice and life that she gave the world.
Judy leaves behind:
Her son Graden P Wallace Jr. and his wife Linda of Mechanic Falls
Daughter Gail E Gagnon and her husband Daniel of Lewiston
Daughter Susan L Levasseur of Lewiston
Daughter Pamela Jean
Daughter Vicki L Soldt-Dunn and partner Jamie of Lewiston
GrandChildren:
Christina ,Buddy, Ajay, Rocky, Natasha, Sara, Nicolas, Abigail
Great GrandChildren:
Breck, Keegan, Zia, Kali, Cody, Garrett, Nova, Mia, Carter, Graden Rock.  A memorial Visitation will be held on Thursday, October 26 from 3-5 p.m. at Funeral Alternatives, 25 Tampa Street, Lewiston.