« Obituaries | Raymond H. Fowlie III
Raymond H. Fowlie III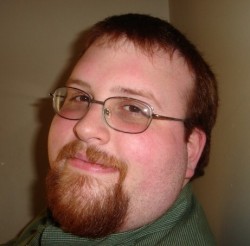 Date of Death: August 26, 2017
Date of Birth: January 3, 1984
Biography:
Raymond "Rory" Harrison Fowlie III
Waterville - Rory Fowlie, age 33, of Waterville Maine (home-town Gardiner) went home to Jesus on August 26, 2017 while at Maine Medical Center in Portland Maine. He was surrounded by his loved ones. Rory experienced a significant stroke caused by an undiagnosed congenital heart condition.
Rory was born to Gail Jean (Soper) Fowlie and Raymond Harrison Fowlie Jr on January 3rd, 1984 in Waterville, Maine. Rory attended Rockport Elementary School, Laura E. Richards Elementary School, Gardiner Regional Middle School, and Gardiner Area High School. He graduated from Gardiner Area High School in June of 2002. Rory received his undergraduate education at University of Maine Farmington where completed a double major bachelor's degree in Psychology and Political Science. Rory studied nursing and received his Master's in nursing from University of Southern Maine. Rory was working as a Psychiatric Mental Health Nurse Practitioner at Penobscot Pediatrics (part of Penobscot Community Heath Care) in Bangor. Rory was exceptionally devoted to his work - where he cared for more than 500 patients.
Rory enjoyed going to the theatre, spending time with his family, photography, and traveling. He was incredibly passionate about music. Rory adored listening to all kinds of different music and had a beautiful singing voice that he rarely showed off. He played the bass guitar and trombone and was learning to play other instruments. Rory was known to be an extraordinarily generous, kind, accepting, loving, forgiving, and good-natured man. He was a voracious reader who taught himself to read at an early age - surprising both his family and teachers. Rory loved to learn and had an amazing ability to absorb, use, and share knowledge. Many people thought of Rory as a Superman - which he would find both amusing and flattering given his love of Superman and other comic heroes.
Rory is survived by his wife - Rebecca (Woods) Fowlie, mother- Gail (Soper) Fowlie, father - Raymond H. Fowlie Jr, sister - Rachel Fowlie, brother - Jacob Fowlie, brother's partner -Deirdra Darcy, Neice - Harper Fowlie, grandmother -Alice Fowlie of Rockland, brother-in-law - Norman Woods, mother-in-law - Laura Marston, father-in-law Joseph Marston, aunts and uncles: Stacy and Barry Spofford, Gregory and Rhonda Fowlie, Jane & David Chapman, Russell Soper, Gina Fowlie, and his cousins Zachary, Sydney, Justin, Meredith, Elisha, Melanie, Amanda, Aaron B., Becky, Eric, Hillary, Joshua P., Brandon, Josh C., Athena, Eric, Trisha, Gretel, Aaron S., Naomi, Ben, Joanna, & Adam. Rory is predeceased by his paternal grandfather Raymond Fowlie, and his maternal grandparents Pauline and Harold Soper.
Rory knew Jesus Christ as his savior and his family knows that he is home with Jesus. Rory is looking forward to seeing his wife and family once again when they join him in heaven.
Rory's funeral services will be held on Saturday, September 2nd 2017 at Kennebec Community Church (20 Mission Ave., Augusta, Maine.) at 10AM. Given Rory's great love for music - in lieu of flowers - please send donations to: The Gardiner Area High School Music Program care of David Walker (40 W. Hill RD Gardiner, Maine 04345). Arrangements are under the care of Funeral Alternatives, 198 Western Ave. Augusta, Me www.funeralalternatives.net