« Obituaries | Marie Gabrielle Foss
Marie Gabrielle Foss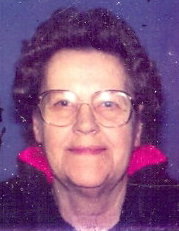 Date of Death: January 24, 2011
Date of Birth: October 16, 1929
Biography:
LEWISTON-Marie Gabrielle Foss, 81, of Auburn, died on January 24th, 2011 at
St. Mary's Hospital. Her granddaughter Dawn Marie was by her side when she
passed peacefully with special devotion during her stay at St. Mary's from
her sons, Leonard "Skip" R. Foss and Jeffrey L. Foss along with her
grandchildren Michael J. Foss, Leonard R. Foss II, Katie Foss, Kevin foss,
and great-granddaughter Kelcie M. LaChapelle.

Marie was born October 16th, 1929 in Fort Kent, Maine the daughter of Maxim and Phoebe Bouchard.

Marie enjoyed spending time with her family and friends, but more
importantly with her children. Her grandchildren were such a joy and comfort to her. 
 
Marie was always there to lend an ear for listening without judgment. 
She simply shared the kindness within her heart. She taught us so much by her example and never asked for thanks or recognition.
 
She will always be thought of so warmly and lovingly. Marie will be
cherished more than she could ever know.
 
She is survived by her sons, Leonard "Skip" R. Foss and Jeffrey L. Foss;
Granddaughters Dawn Marie Foss, Katherine "Katie" Foss; Grandsons Leonard R.
Foss II, Kyle A. Foss, Kevin M. Foss, and Michael J. Foss; Great
grandchildren Jay N. Bilodeau, Leonard "Trey" R. Foss III, Kelcie M.
LaChapelle, and Tiffany D. Foss; and her great great-grandchildren Laila A.
Foss, and the expected arrival in May of Aiden M. Lucas.
 
Friends and family may pay their respects on Thursday Jan. 27th, 2011 at
Gracelawn Memorial Park, 980 Turner St. Auburn. Visiting hours will be from
2 to 4pm, with service immediately following.