« Obituaries | Lore Hemenway Ford III
Lore Hemenway Ford III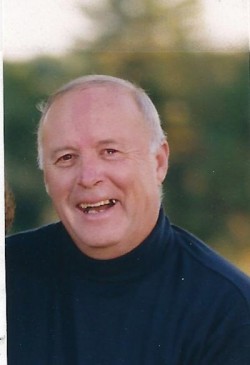 Date of Death: July 6, 2017
Date of Birth: January 1, 1941
Biography:
Whitefield – Lore Hemenway Ford, III, 76 of 755 East River Road died at his home on July 6, 2017, after a brief illness.
Born in Lewiston on January 1, 1941, he was the son of Lore H. Ford, II, and Marjorie Rowena (Chase) Ford. Raised by his grandparents, Harry and Emma Chase, after the early death of his mother, Lore was a lifetime resident of Whitefield, where he received his grammar school education. He graduated from Cony High School in 1958, and after serving a three year tour as a medical specialist in the U.S. Army, he attended Ricker College, the University of Maine (Orono), and the University of Maine (Portland), from which he graduated magna cum laude with a B.A in history in 1968. He was a member of Phi Kappa Phi and Phi Beta Kappa honor societies. In 1972 he entered the University of Maine School of law from which he graduated with a juris doctorate in 1975.
Employed as a trial attorney for the Legal Division of the Maine Department of Transportation from 1975 to 1997, he also maintained a small private law practice in his home from 1984 to 2000.
A long-time member of the East Pittston United Methodist Church, he was the choir director for a number of years, and greatly enjoyed singing with the group. In addition he served as Treasurer of both his church and the Whitefield Cemetery Corporation for many years.
A believer in the physical, psychological and financial benefits of hard work Lore maintained a very active schedule, even into his retirement when he contracted to maintain the Whitefield Cemetery, worked on a part-time basis as an electrician's assistant, and spent many hours upgrading and refurbishing his apartment buildings.
Lore is survived by, his wife, Terry, of Augusta; a son, Lore IV, of Concord, New Hampshire; a daughter, Megan of Portland, Oregon; a sister, Pamela Savon of Jefferson, Maine, and a brother Joseph K., also of Jefferson; a stepson, Ronald Lagueux, of Leeds, Maine; and a stepdaughter, Patricia Lagueux of Ft. Kent, Maine.
A brief memorial and remembrance service, followed by refreshments, will be held at the East Pittston Methodist Church on Sunday, July 16, 2017 at 1PM. Floral arrangements are discouraged, though money gifts may be made to the Whitefield Cemetery Corporation. Arrangements are under the care of Funeral Alternatives, 198 Western Ave., Augusta, Me www.funeralalternatives.net