« Obituaries | Amanda Phoebe Fogg
Amanda Phoebe Fogg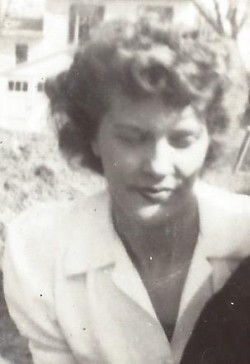 Date of Death: July 9, 2015
Date of Birth: March 24, 1918
Biography:
Damariscotta – Amanda Phoebe Fogg, 97, of Boothbay died on July 9th, 2015 Miles Health Center, Damariscotta.  She was born on March 24, 1918 in Bath, Maine, the daughter of Cora Brewer Harrington and Perley Everett Day.  She attended Morse High School.
Amanda was married to Raymond Cecil Fogg on August 30th, 1941 in Brunswick, Maine.  They shared 53 years together before his passing on July 1, 1994.  They owned their own chicken farm in Alna for 42 years and had gardens which Amanda loved to tend to as well as can and preserve her own fruits and vegetables.  Together, Mandy and Ray enjoyed many trips to Moosehead to go hunting and fishing.  At home she also loved her flower gardens and birds, crocheting, and knitting afghans.  She was a very social person and loved everyone at Boothbay Green where she resided the last few months.
Amanda was predeceased by her husband, Raymond C. Fogg; an older brother, Perley Andrew Day; sisters, Margaret Ernestine Day, Cora Leone Day, and Janet Barbara Day; and her twin sister Eve Francesca Day. 
She is survived by her son, Gary W. Fogg of Brunswick; daughters, Gail A. Wright of Wiscasset; and Kathy E. Rose of Litchfield; 6 grandchildren; 12 great grandchildren; many nieces and nephews; and two sisters, Marion Carter of Topsham, and Anna Baumgardner of Minnesota. 
The family would like to extend a special Thank You to everyone who helped in caring for Amanda. 
Per Mrs. Fogg's request there will be no services held at this time. 
Condolences may be expressed to the family at www.FuneralAlternatives.net.
Arrangements are under the care of Funeral Alternatives, 374 Route 1, Yarmouth.