« Obituaries | Donald Ference
Donald Ference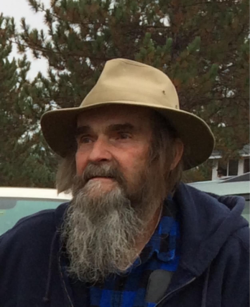 Date of Death: November 8, 2021
Date of Birth: August 2, 1953
Biography:
AUBURN Donald Ference Don's earthly journey began August 2, 1953 at Stafford Springs Connecticut, to parents Andrew Ference and Doreen Reis Ference and ended November 8, 2021 at his home in North Auburn.  
Don attended Saint Edwards elementary and graduated Stafford High in 1971. After graduation, he traveled Europe with close friends and lived to tell about it. He moved to Maine in the late 70s when, on a road trip to South Carolina, he took a wrong turn on the outskirts of Boston. 

He began a lifelong career as a groundskeeper at Mitchell Mansion while still in school. After moving to Maine, he worked at Apple Valley golf course, Lewiston Supply, and for Bernie Shaw. In 1982, he began his own business, Phoenix Lawn Care, continuing until health forced retirement in 2019. Because he loved what he did, he said he'd never worked a day in his life.

He was a member of Maine Nursery Association and a licensed arborist. A generous individual, he donated to CARE International for more than thirty consecutive years.

He is survived by his brother, Peter Ference of Stafford; Don's wife Susan; beloved son Jacob and Jake's companion, Lexx Ducharme. Also Aunts and Uncles Raymond Ference of Bremen, Jean and John Potts of England, and many dear cousins, nieces and nephews. 

A Celebration of Life will be held at noon on Tuesday, November 30 2021, at the West Auburn Congregational Church. 
Condolences may be expressed at www.funeralalternatives.net and www.facebook.com/FALewiston