« Obituaries | Linwood Feero
Linwood Feero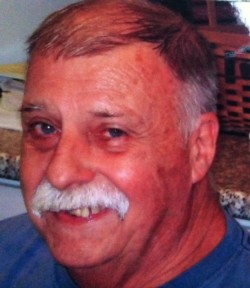 Date of Death: March 28, 2013
Date of Birth: January 31, 1946
Biography:
Linwood Feero, at age 67, died peacefully in his sleep at home on March 28, 2013. He was born in 1946 in Chicago, Illinois and grew up in the nearby town of Skokie. Linwood was a veteran and served in the U.S. Department of the Navy where he was an aviation bosun's mate and flagman on an aircraft carrier. His ship ventured to Okinawa and other Japanese locations as well as Australia.
Linwood's life long career revolved around his expertise as a Master Electrician with working licenses for both Maine and New Hampshire. He also had a variety of interests that made his storytelling and sense of humor unique. He had a clever way of coining words and phrases that made everyone laugh. Linwood had a keen eye for photography that can be seen in the cruise ship vacation photos he and his wife took only last month in Jamaica and Cozumel.
Linwood loved to go deer hunting but confided that the thing he liked most about it was being in the woods in the early morning mist and watching the sunlight play in forest. It would be quiet and soulful with momentary intrigue produced by a chipmunk or birds chirping. He loved being outdoors. NASCAR - need we say more? He was the most avid of fans. Linwood was an honest and fiercely loyal person who could be relied on to help if needed; well, except if he was watching the weather channel. He was captivated by it no matter the time of year. The cooking shows were other channels that he really enjoyed. He had confidence in cooking and experimenting with different recipes and it became a real hobby.
He is survived by his wife of 25 years Nancy Johnson Feero, their son Joseph Feero of Bridgton, Maine, his daughter Rachel Feero Oakes of Washington, Maine and son Michael Feero of Waterford, Maine and their spouses and grandchildren.
Linwood loved wildlife and the outdoors and his loon license plates attest to his interest in conservation. In lieu of flowers, please feel free to send a donation in Linwood's honor to the Lakes Environmental Association, 230 Main St. Bridgton, Maine 04009. We love and miss Linwood dearly and will cherish our memories of him.