« Obituaries | Betty J. Faust
Betty J. Faust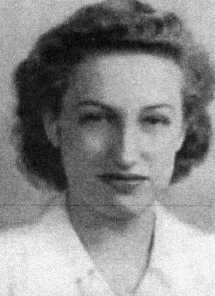 Date of Death: April 18, 2016
Date of Birth: June 11, 1922
Biography:
Gardiner-Betty J. Faust, 93, died on April 18, 2016 at Maine General Medical Center, Augusta.
She was born on June 11, 1922 in Pennsylvania the daughter of Lawrence and Nellie Ostermayer.  Betty was educated also in Philadelphia and Quaker Schools.  She later went on to receive her BA from Penn State class of 1944.
Betty settled in Gardiner where she and husband Albert raised four children Susan Galey and husband Joe of Pennsylvania, Albert Charles Faust and wife Judy of Winterport, William Faust and wife Bess of Buxton, David Faust and wife Marilyn of Pennsylvania.  Her seven grandchildren are scattered through Maine and Pennsylvania.
When the children were old enough, she joined a JC project to help the Gardiner Hospital.  That project evolved into a career as a Medical Records Librarian.  She worked for Gardiner, AMHI, Camden Community and Mercy Hospitals.  Also, Blue Cross Data Services, interpreting Medicare coding.  She served as president of the State Medical Records Librarian Association.
Albert and Betty grew up as city kids in Philadelphia.  After graduation from college they moved to Maine and became part of the small farm community, making many life long friends.
After retirement she volunteered at their Maine State Museum and the Gardiner Public Library.
Special thanks to Alicia Day for 20 years of care and friendship that made it possible for her to stay in her home until February.  Also, special thanks to her God Daughter Betty Bailey and husband Dan, children Doug and Sue for their friendship and care through her life.
A memorial service will take place on Saturday, April 23rd at 3:30pm at the Highland Avenue Methodist Church Gardiner, with a gathering to follow in the church hall.
In lieu pf Flowers donations may be made to the Highland Ave Methodist Church Highland Ave Gardiner, Maine 04345.
Arrangements are under the care of Funeral Alternatives Group 198 Western Ave. Augusta, Me 04330.