« Obituaries | John L. Farmer
John L. Farmer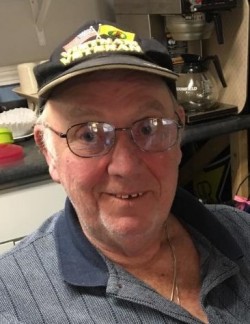 Date of Death: August 5, 2018
Date of Birth: November 4, 1949
Biography:
HARPSWELL – John L. Farmer, a much loved son, brother, husband, father, grandfather, and friend passed away on Sunday August 5, 2018 at the age of 68. He was surrounded by his children at Mid Coast Hospital when he passed.

John was born in Machias, ME on November 4, 1949 to Beverly Farmer and Lorraine (Fernald) Carter, who are deceased. He is survived by six brothers and sisters; Kevin Farmer, Susan Davis, Brenda Kelley, Patricia Maker, Darrell Farmer, and Crystal Dutton. Predeceased by his brother, Gary Farmer; sister, Virginia Mae Condon; step father, Vaughn Carter; and step mother, Dorris Farmer.

John was married to Belinda Dunning of Harpswell on November 1, 1969 and lost his wife on March 8, 2017. He is survived by his 3 children, Justin C. Farmer, Brandy R. Caron, and Julie E. Farmer, as well as six grandchildren, and several nieces, nephews, and cousins. He was predeceased by a grandson, Nicholas Farmer.

John was a Marine in the US Military and a Vietnam Veteran. He had a love for lobster fishing, and worked at BIW for 26 years before retiring. He loved people and believed in helping friends and neighbors. He loved riding his motorcycle and playing cribbage with family and friends. Above all he loved spending time with his family and loved ones.

There will be a Celebration of John and his wife Belinda's Life at the Cundy's Harbor Community Hall on September 16, 2018 at 1pm. Come and Share your memories and stories and enjoy a bite to eat with their family and friends.