« Obituaries | Linda Sue Estes
Linda Sue Estes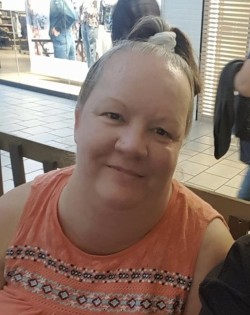 Date of Death: October 30, 2022
Date of Birth: March 22, 1962
Biography:
Linda Sue (Green) Estes, 60, of Lisbon passed away unexpectedly on Sunday October 30, 2022. She was born on March 22,1962 in Portland, Maine, to Edward and Margaret (Slane) Green.
Linda grew up in Portland. where she attended school, and was married in 1981 to Norman Estes, where they had 4 Children and raised a loving family. 
Linda was a dedicated mother who treasured her children, and enjoyed every moment with them. She especially loved her role as Nana. 
She loved nascar racing especially the Earnhardts, decorating for holidays, and spending time with her family and friends. 
Linda is survived by her daughter Betty and her husband Dustin of Lisbon. Her son Norman and his girlfriend Erin of Lisbon. Her son Illes of Lisbon. Her sister Peggy and her husband John of Portland. Her sister Candy of Westbrook. 
Her grandchildren Ryan and his girlfriend Abby. Gabe, Olivia, Abby, Norman, Liam, Evelyn, Owen, Jackson and Brennan. 
4 nieces, 3 nephews and great nieces and nephews. 
Her former Daughter in law Rachel of Portland and former Husband Norman of Lisbon. 
She is predeceased by her father and mother. Her infant daughter Jennifer. Her sister Mary. Her nephew Chet and niece Lynn. 
Celebration of Life with be held at the Portland Eagles Club, at 184 Saint John's street in Portland from 2-5 on Sunday November 13. 
Children are welcome to join.