« Obituaries | Thomas Leonard Erskine
Thomas Leonard Erskine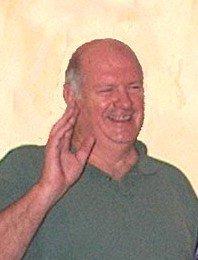 Date of Death: June 23, 2011
Date of Birth: June 2, 1939
Biography:
PORTLAND -- Thomas Leonard Erskine of Portland, died June 23, 2011 after a long illness. He was 72.
He was born June 2, 1939, in Waterville, the son of Chauncey and Florence Erskine. He attended Winslow public schools. In high school he lettered four years in football, excelled in debate, and was President of the Maine State Student Council
At Bowdoin (BA, cum laude), he was a Travelli Scholar and James Bowdoin Scholar, He was a member of Beta Theta Pi. After receiving his M.A. in English from the University of Kansas and PhD in English from Emory University, he began his professional career at the University of Delaware. A scholar specializing in the poetry of John Milton, Dr. Erskine developed an interest in the relationship between literature and film. While at Delaware, he established the first Modern Language Association panel on the subject and published the first of the three books he edited with colleague Jerry Barrett on short stories to film, a series published by Dickenson.
After six years at Delaware, he moved to Salisbury University in Maryland, where he served as Chair of the English Department, as Academic Dean, and as Dean of the Fulton School of Arts and Sciences during his 31-year tenure there. At Salisbury, he initiated winter courses, foreign travel courses, and started new majors. He was the founding editor of the Literature/Film Quarterly. With Dr. Connie Richards, he founded the Women Writers of Color Conference. His academic awards include three Fulbright Scholarships in universities in Jordan, Thailand, and Romania, and an International Rotary Professorship in Sri Lanka. He authored or coauthored more than a dozen books, including his last, co-authored with Dr. K Edgington, Encyclopedia of Sports Films, and published in December 2010. With his wife, Dr. Edna Quinn, he conducted travel-study courses in England, Australia, New Zealand, and Thailand. He was a member of the Salisbury, Maryland Rotary Club, served as President of the Salisbury YMCA, and was active in his faith--he was at different times, a Congregationalist, Presbyterian, Methodist, and Lutheran. Dr. Erskine and his wife retired to Portland, where he lived for the past ten years. Tom loved life. A football player in high school and college, he remained an active person who enjoyed playing tennis, racquetball, and golf, as well as games like cribbage, dominoes, and shuffleboard. He was a devoted Red Sox fan. He appreciated good food, red wine, and the company of friends. He enjoyed reading, travel, movies, theater, and all kinds of music from Opera to Country. He loved to discuss issues, to be active in his community, and more than anything, to spend time with and to support his family. Though thoroughly unpretentious, he was a remarkable individual who wanted his life to make a difference. And so it did. His caring, his great sense of humor, and his wisdom endeared him to his students, friends, and family, and made time with him meaningful and unforgettable.
He is survived by his wife of 25 years Edna Quinn of Portland, ; his first wife Sue Erskine of Salisbury, Md.; three children, Peter and his wife Kim of South Bristol, ME, Jeff and his wife Kathy of Salisbury, Md., and Jennifer of Lambertville, N.J.; six grandchildren, Chauncey, Carly, and Caleb of South Bristol, Joshua and Jacob of Salisbury, and Thomas of Lambertville; a sister, Judy and her husband Gordon, of Clermont, Fla.; and many cousins, nieces and nephews. He was predeceased by his mother and father and two sisters, Patricia and Mary.
The family would like to thank his cousin Barbara Peters, VNA Home Health & Hospice, and Hospice of Southern Maine and the Gosnell Memorial Hospice Home for their care during his most difficult days. Special thanks also to Beth Israel Deaconess Medical Center, Gibson Pavilion at Maine Medical Center, and Maine Center for Cancer Medicine.
Memorial services will be held on Monday, August 8 at 11 a.m. at Trinity Lutheran Church, 612 Main St., in Westbrook and Saturday, Sept. 10 at 1l a.m. at Wicomico Presbyterian Church, in Salisbury, Md. To sign Tom's guestbook, friends are invited to visit www.funeralalternatives.net.
In lieu of flowers, memorial
contributions may be made to:
Trinity Lutheran Church
The Salvation Army Boys Club
407 Oak St.
Salisbury, MD 21801 or:
Bowdoin College, Brunswick, ME