« Obituaries | Jerrold Scott Emmons
Jerrold Scott Emmons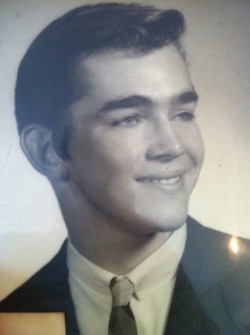 Date of Death: December 5, 2012
Date of Birth: December 29, 1948
Biography:
Bryant Pond, Maine: Jerrold Scott Emmons, 63, passed away unexpectedly on the morning of December 5 at St. Mary's Regional Hospital in Lewiston.
Jerrold was born on December 29, 1948. He was one of five children born to Walter and Mary Emmons. From an early age living on the family farm, Jerrold developed a deep connection with the outdoors, a keen understanding of nature, and a strong work ethic.
After graduating Woodstock High School, he attended CMVTI where he earned a degree in rebar drafting. Jerrold went on to spend much of his career running his own business from a home office. Self-employment afforded Jerrold time to explore many other interests. Early on, he developed a fascination of cars and their inner workings. Eventually, he took this interest from the garage to the race track and pulling arenas, winning several awards and accolades. He was proudest of his 49' Dodge Business Coupe, the Battlewagon.
His talents were boundless and extended from the garden to the dance floor. All of his pursuits were scaled for greatness. He did not just till a small garden plot, but instead would plow and harvest acres of crops. He loved to read, learn, and share. He could walk through the woods and explain every mushroom, bird, and tree. He took pride in the unique homes he built and others he renovated.
After he retired, he mastered new hobbies which included stain glass and jewelry making.
But Jerrold is remembered most for his big and loving heart; he would give a stranger his last dollar to see the smile on his face. Jerrold; son, brother, father, grandfather-- will be deeply missed but never forgotten.
Jerrold is survived by his three children; Mary Ann Libby and husband Kerry of Scarborough, Michelle Clements and husband Mike of Auburn, and Jason Emmons and wife Sarah of Wayne; six grandchildren; his mother Mary Emmons of Bryant Pond, and his three sisters of Bryant Pond, Heidi Inman and husband Geff, Belinda Hagar and husband Jim, and Cathy Walton and husband Larry. He is predeceased by his brother Peter Emmons and father Walter Emmons.
Services will be held at Funeral Alternatives at 25 Tampa Street in Lewiston, at 2 p.m. on Saturday, December 8. In lieu of flowers, the family requests that memorial gifts be donated to the American Diabetes Association or the National Kidney Foundation.