« Obituaries | Timothy E. Emmert
Timothy E. Emmert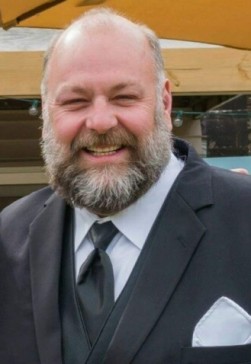 Date of Death: September 20, 2018
Date of Birth: June 13, 1956
Biography:
Timothy E. Emmert, 62, of Lewiston, died Thursday, September 20, of heart failure.
 Born June 13, 1956, in Lynn, Massachusetts, Tim grew up in Salem before moving with his family to Maine, where he had lived for nearly 40 years. An avid hunter and fisherman, he loved camping, raising labrador retrievers, and spending time in the Maine woods, where he found his greatest sense of peace.
 He is survived by the love of his life, Susan Ouellette Emmert; son Michael and his wife, Misty, of Auburn; son Jeffrey and his wife, Jenelle, of Buckfield; his five grandchildren, Madison, McKenzie, Cassidy, Grace, and Annabelle; brother John and his wife, Lee, of Florida; brother Richard and his wife, Mary Ann, of Auburn; sisters Patricia, Susan, and Judith of Texas; and aunts, nieces, nephews, and cousins. He was predeceased by his father John, in 1973, and his mother, Bernice, in 1992.
 A memorial service will be held September 27 at 6:00 p.m. at Funeral Alternatives, 25 Tampa Street, Lewiston. In lieu of flowers, remembrance gifts may be given to the Wounded Warrior Project at www.woundedwarriorproject.org