« Obituaries | Claire J. Emery
Claire J. Emery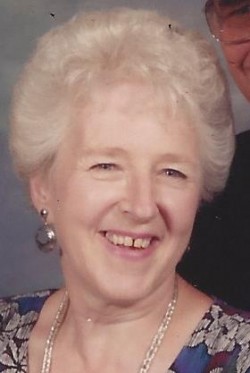 Date of Death: April 7, 2015
Date of Birth: February 19, 1942
Biography:

TURNER-Claire J. Emery, 73, of 639 County Road, Turner, Maine died at home Tuesday, April 7, 2015, following a long battle with cancer, surrounded by family.

She was born in Lewiston on February 19, 1942, to Arthur and Alice Foley-Lemire of Lewiston. She graduated from St. Mary's School , and married Lee Emery in June of 1961 in Lewiston.

She worked in many shoe shops, including Shapiro Brothers and Eastland Shoe. After her work at the shoe shops she joined CMMC and worked in Environmental Services until her retirement.

She loved her many cats she had in her lifetime always adopting a new one when they passed away.

She enjoyed cooking, gardening, bird watching, cats, and word puzzles, but her biggest joy was spending time with her family and friends.

She was predeceased by her parents and siblings, Joseph, Rita, Jane, and Paul.

She is survived by her loving husband of 54 years, Lee, her son Richard, of Cumberland, her brother in law Steve Moore and his wife Jean Moore, many cousins, nieces, nephews, grand nieces and grand nephews, and many, many friends.

The service will be Saturday, April 11, 2015 at Funeral Alternatives, 25 Tampa Street, Lewiston, ME. Visitation at 1, with the service beginning at 2 p.m.

In lieu of flowers, donations may be made to the The Leukemia & Lymphoma Society,
Donor Services P.O. Box 4072 Pittsfield, MA 01202.