« Obituaries | Mary J. Edmunds
Mary J. Edmunds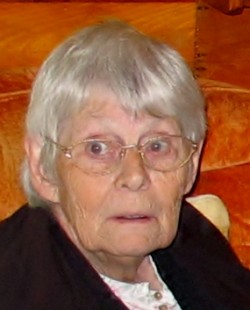 Date of Death: April 24, 2015
Date of Birth: June 2, 1939
Biography:
Mary J. Edmunds, 75, passed away Friday, April 24 at the Hospice House of Androscoggin Home Care and Hospice, surrounded by loving family.
She was born on June 2, 1939 in North Norway to Ellen Louise (Pushard) and Elmer Reynold "Ray" Whitman.
For most of her life, Mary lived in South Paris where she worked at the Mildred Fox elementary school, and later ran her own home daycare. She was a member of the First Congregational Church of South Paris and participated in many church activities including the Thalian Sisters.  After moving to Poland in 2008, she joined the Tri-Town Senior Club.  Club activities such as monthly bowling, member meetings and holiday parties brought her much happiness.
Mary was predeceased by her dearly-missed husband Richard "Pete" Edmunds with whom she loved to travel, particularly to historic areas such as the Amish Country in Pennsylvania.  She enjoyed working in her flower gardens, watching the antics of her cats (Angel, Charlie, Sam and Abbe), candlepin bowling and reading (in recent years on her Kindle).  She was an especially avid fan of NASCAR racing.  Starting with the original version in 1964, Mary rarely missed an episode of the television show Jeopardy. 
Mary will be greatly missed by her family and friends for her sense of humor, strong opinions, straight-forward way of speaking, and being (to use her own term) a "rig."
She is survived by her younger sister Evelyn Hickey and her husband Fred and son John of Newport Maine.  Her four daughters and their families hold her in their hearts:  Penny Sargent and partner Rose Cleary of Poland and Portland, Martha Sargent and companion Dennis Damon of Norway, Sherrill Grant of Lewiston, and Carolee Sargent with whom Mary lived in Poland.  Her grandchildren:  Albert Grant and wife Haley of Harrison, Diana Grant and fiancé Steve of South Paris, Melissa Wardwell and husband Eric of Black Mountain North Carolina, Scott Grant of Lewiston and Kathryn Cleary of Poland/ Portland.  Her great-grandchildren:  Evan and Chloe Grant of South Paris, Hunter and Colban Grant of Harrison, and Emmett and Alice Wardwell of Black Mountain, North Carolina.
Mary was predeceased by her younger brother, Granville "Ben" Whitman. 
Her daughters express great thanks and appreciation to the staff of Androscoggin Home Care and Hospice for their compassionate care and support.