« Obituaries | Manfred Josef Eck
Manfred Josef Eck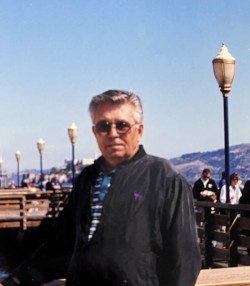 Date of Death: October 1, 2022
Date of Birth: April 23, 1940
Biography:
Lisbon Falls – Manfred Josef Eck, 82, of Lisbon Falls died on October 1, 2022 in Brunswick. He was born on April 23, 1940 a son of Richard Eck and Elsa Young. Elsa later married Basil Young.
Fred served in the US Navy and after his Honorable Discharge he went to work for Central Maine Power for nearly 40 years and later worked for On Target.
Fred enjoyed hunting, fishing and traveling (as long as he could drive). He was a member of the Slovak Catholic Association and the Elks Lodge in Augusta, ME.
Fred is survived by his wife Gloria Eck, sons:  Richard "JoJo" Eck and wife Tracy, Jamie Eck and Wife Melody, Peter Eck and Fiancee Suzanne Osbourne, step-children; Leon Wilson and wife Kathy, Alan Wilson and significant other Terri Jackson, Joyce Grover and significant other Paul Beers and Jennifer Fish and husband Tom. Fred is also survived by his sister Karen Shackleford and husband Michael,  several grandchildren, great grandchildren, 1 niece and 2 nephews.
Fred was predeceased by his father Richard Eck, mother Elsa Young, step father Basil Young, daughter Elizabeth Skolfield, brother Roland Young and daughter-in-law Carrie Eck. A celebration of life will be celebrated on October 15, 2022 from 2-5Pm at the Slovak Club (lower Club)26 Avery St. Lisbon, Me.
Memorial donations in Fred's memory may be made to the American Cancer Society PO Box 350
Westbrook, ME 04098