« Obituaries | Irene C. Dunn
Irene C. Dunn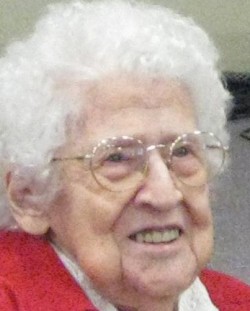 Date of Death: November 6, 2010
Date of Birth: October 16, 1909
Biography:
Irene C. Dunn, 101, passed away November 6 at the Norway Rehabilitation and Living Center.
She was born the daughter and only child of Frederick and Maude Delahunt in
Moncton, New Brunswick, Canada. She attended Moncton schools and was graduated
from Business College working at the Metropolitan Life Insurance Company until her
marriage to John W. Parker in November of 1932.
They made their home in Brownville Jct., Maine and had a blessed marriage until
his untimely death in 1951.
In October 1957, Irene married Bernard W. Dunn. They enjoyed thirty wonderful years
of marriage until his death in 1987.
Irene loved her family, her extended family, friends, music, the ocean, and travel. She was an accomplished pianist and soloist.
While living in Brownville Jct., she attended the United Methodist Church and in later years,
while living in Mechanic Falls, she attended Hosanna New Testament Church in Oxford.
She is survived by her daughter Marilyn Hamel, two granddaughters Vickie Swanson and Kimberly Nickey, three great-granddaughters Laurel Paladino, Kirsten and Keanne Petrie, a great-grandson Adam Paladino and two great-great grandsons Samuel and Jakob Paladino.
A Memorial Service will be held
on Sunday, November 14, at 2 p.m. at Hosanna New Testament Church. In lieu of flowers, donations may be given in her memory to Hosanna New Testament Church, 109 Schoolhouse Road, Oxford, ME 04270