« Obituaries | Timothy J. Dunham
Timothy J. Dunham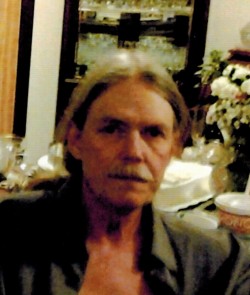 Date of Death: September 10, 2015
Date of Birth: December 29, 1956
Biography:
Timothy J. Dunham, 58, of Sumner, ME passed away in Auburn on September 10, 2015. He was born on December 29, 1956 in Arlington, MA. Tim was raised in Sumner, Maine and graduated from Buckfield High School. He was a member of Millwright Local #548 in Minneapolis, MN and he worked all over the country. Timothy had a great joy of life and enjoyed gardening, remodeling his home, reading, cooking, and playing his guitar.
He was predeceased by his parents Sidney and Edna Walsh Dunham and Brother Patrick. He is survived by his wife Donna of Sumner, a daughter Holly Hill and her husband Kevin of Phoenix, Arizona, granddaughters Autumn and Melody and great granddaughter Shea. He is survived by a Sister Patricia Dube of Portland, ME. His brothers; Sidney and wife Wilda of Sumner, Morris and wife Mary Anne of Asbury NJ, Terrance and wife Samantha of Sumner and John and wife Pearl of Oxford. He is also survived
by many nieces and nephews.
The family wants to sincerely thank all those at the Brigham and Women's Hospital Heart Transplant and Mechanical Circulatory Support Program in Boston and at Maine Medical Center in Portland for the outstanding care and support during his extended illness. They would also like to thank
friends, especially Cheryl Lynne Gammon, for amazing help and kindness.
There will be a Celebration of Life held on September 20, 2015 at 1 :00 pm. at the East Sumner Congregational Church, 50 Maine St. in Sumner.
In lieu of flowers donations can be made to the Sumner Fire Department, 633 Main St., Sumner, Maine 04292