« Obituaries | Victor Leo Dufour
Victor Leo Dufour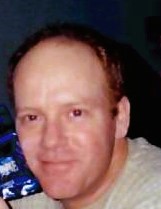 Date of Death: October 4, 2023
Date of Birth: September 8, 1960
Biography:
Victor Leo Dufour, passed away peacefully on October 4, 2023, at hospice, after battling Multiple Sclerosis for more than 20 years. He was born in Lewiston to the late Victor G. and Constance (Masse) Dufour.
Vic is survived by sons Colby (Kelly) and Cameron (Jenna); brothers Michael and Denis; sisters Susan (Michael) Lemay and Annette Giguere, sister-in-law Pennie Dufour; and grandchildren Lincoln and Lillian, as well as aunts, uncle and cousins. Besides his parents, he was predeceased by his loving brother Ron, and his nephew Jason.
Vic loved football and was a standout athlete with the Lewiston Blue Devils. As a letterman, he won many awards, was a proud member of the 1978 State Championship team, and was later inducted into the A-L Sports Hall of Fame.
Until Vic's MS diagnosis, he was employed with BIW, as a certified rigger, the only one at the time brave enough to climb crane 11 and secure the Christmas tree annually.
Vic's greatest joy were his sons. He spent countless hours with them skating, snowmobiling, fishing, and camping. His pride for them was immense, and he often told anyone who would listen; that deep love spilled over to his grandchildren. Just a few weeks ago, he belly-laughed when seeing Lillian dance with an army helmet and tutu (self-designed costume), and Lincoln at bat wiggling his rearend.
Despite his debilitating illness, he never lost his sense of humor. Throughout his journey, he continued to crack jokes and even pranked the doctors and nurses - "What state are you in, Vic?" asked the doctor. "New York," said Vic, with a wink!
The family would like to thank the staff of the Androscoggin Hospice House for their exceptional care of Vic in his final days.
Those wishing, in lieu of flowers, may donate to the Greater New England MS Society in Vic's memory.
The family invites you to a time of visitation on Thursday October 12, from 10-noon, with service beginning at noon, at Funeral Alternatives, 25 Tampa St., Lewiston. A private committal service will take place at a later date.