« Obituaries | Robert A. Dudley Jr.
Robert A. Dudley Jr.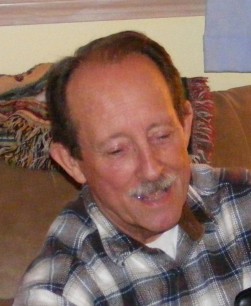 Date of Death: October 6, 2012
Date of Birth: October 8, 1943
Biography:
Robert Alton Dudley, Jr. died peacefully on October 6th, at home surrounded by his loving family.
Robert was born in Augusta on October 8, 1943, the son of Robert A. and Beulah (Woodward) Dudley, Sr. and spent his childhood in Augusta where he lived on the family farm.  Following graduation from Cony High School in 1961, he continued working the family farm and was later employed by the State of Maine.  He enlisted in the Army in 1964, served in artillery radar maintenance, and was honorably discharged in 1967. After his time in the Service, Robert lived in Belmont, New Hampshire and graduated with honors in 1970 from the New Hampshire Vocational Technical College in Laconia with a degree in Industrial Electronics. He was employed by New England Bell telephone and later, AT&T.
A devoted husband and father, Robert exhibited a strong and abiding work ethic that he strove to instill in his children. He was an inventive problem-solver in the highest traditions of Yankee ingenuity.  He shared many happy times with his family appreciating the natural beautiful places of New England including Moosehead Lake, Mt. Desert Island, and the White Mountains. He enjoyed fishing and hunting in Maine and New Hampshire, cultivated abundant vegetable gardens, and was always willing to share his political opinions. Robert developed keen interests in reading and oil painting later in life.
He is survived by his wife Susan Jane (Lewis) Dudley; his son Robert, wife Amy and their daughters Clara and Zoe; his son Joel, wife Kellie and their children Paige, Eliza, and William; and his siblings Jane Patterson, James Dudley, and Paul Nelson.
He was predeceased by his parents, his stepfather Carl Nelson, and his first wife Patricia (Hinds) Dudley.
The family is grateful for the love, prayers, and support of friends and family. We are thankful for the grace of God and the opportunity to be at Robert's bedside as he passed peacefully.
A funeral and committal service will be held at the West Sidney Baptist Church on October 20th at 10:00 a.m.
In lieu of flowers, the family asks those who wish to honor Robert to contribute to the National Kidney Foundation.