« Obituaries | Theresa Terry Dubois
Theresa Terry Dubois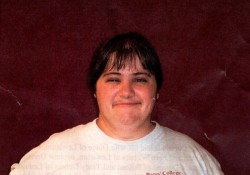 Date of Death: January 22, 2023
Date of Birth: December 28, 1970
Biography:
Theresa (Terry) Dubois,52, died at St. Mary's Regional Hospital on Sunday, January 22, 2023, following a short illness.  She was born December 28, 1970 to Clarence and Claire Dubois.
Terry graduated from Lewiston High School and had worked at Bates College in dining for many years.  Terry was a beautiful person inside and out.  Her smile was infectious and it would light up a whole room.  She cared so deeply for her family and friends.  She was always so kind and will be forever missed.
She is predeceased by her mother, Claire Dubois, her father, Clarence Dubois Sr, her sister Joyce Dubois, and a brother Paul.
She is survived by one brother Clarence Dubois Jr and his wife Diane of Lewiston, two sisters, Carol Dumais and husband Don of Poland and Fern Withers of Lewiston, nephew Donald Withers III, two nieces Janice Dumais of Poland and Tracy Dubois of Lewiston and two great-nieces Jennifer and Nadia of Lewiston.
A celebration of life will be held at a later, undetermined date.
In lieu of flowers, we are asking for donations towards burial expenses, so please send them to: Fern Withers  171 Pine Street  Lewiston ME  04240