« Obituaries | Marilyn Dube
Marilyn Dube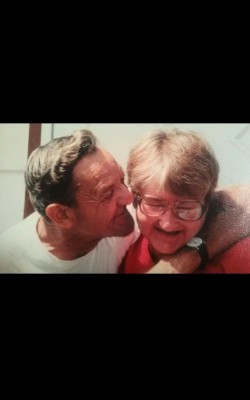 Date of Death: September 14, 2016
Date of Birth: September 6, 1950
Biography:
Marilyn V. Dube, 66 of Lewiston, died on September 14th, 2016 in Auburn.
She was born in Massachusetts on September 6th, 1950 to parents Victorio and Eleanor Guistina.
Marilyn liked to watch the Red Sox, and loved dancing and karaoke at the legion with friends. She especially enjoyed spending time with her kids, and loved sleep-overs with her grandkids.
She worked at McKesson for 14 years, but was a home maker for many, many years. She also loved volunteering at the schools.
Marilyn was predeceased by her loving husband, Edmond Dube Jr.; a daughter, Laura Ann Dube; and her parents.
She is survived by four children, Edmond Dube III and his wife Nikki, Victor Dube and his wife, Elaine; Christopher Dube and his wife, Jessica, Kerry Flaherty and her husband, Peter; a very special daughter-in-law, Melissa Moody; her twelve grandkids, Danny, Siera, Dylan, Ella, Ayden, Victoria, Anthony, Alexander, Christopher, Gavin, Peter, and Kayleigh; and her beloved cat, Sophie.
A funeral service will be held at 3pm on Monday, Sept. 19th 2016 at Funeral Alternatives, 25 Tampa St. Lewiston Maine. Family and friends are welcome to gather for a short visitation before the funeral at 2:30pm. Flowers are welcome to be delivered to the funeral home