« Obituaries | Louis E. Driscoll
Louis E. Driscoll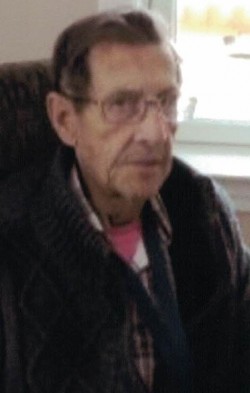 Date of Death: August 24, 2018
Date of Birth: August 5, 1923
Biography:
Louis E. Driscoll, 95, of Oak Park in Lewiston died on Friday, August 24, 2018 at Marshwood Center in Lewiston. He was born in Haverhill, Massachusetts on August 5, 1923 son of the late Jeremiah and Ethel (Graffam) Driscoll.
 He was a United States Army Veteran serving in World War II.

Louis is survived by his daughter Sharon Webster and her husband Thomas of Mechanic Falls, 2 grandchildren John and Jason Short, a great granddaughter Kayla Boyce and her husband Dustin, as well as two great great grandsons Carter and Bryson Boyce. He also leaves behind his extended family; a step- grandson Jared Webster and his 4 sons, 2 step granddaughters Becky and her husband Brandon Johnston and their daughter, and Marcy Sutphen and her 3 children and many nieces and nephews.
Louis was predeceased by an infant son James, a grandson Charlie Webster, four brothers, and his close friend Dale Tripp.
His family would like to extend a special thank you to the nurses and staff at both the Androscoggin Home Care and Hospice, and Marshwood Center for the excellent care provided to Louis.

A graveside service will be held on Wednesday, September 5, 2018 at 11am at Gracelawn Memorial Park