« Obituaries | Norman W. Doughty
Norman W. Doughty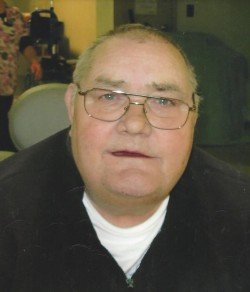 Date of Death: October 1, 2014
Date of Birth: November 10, 1944
Biography:
LEWISTON-Norman W. Doughty, 69, of South Paris passed away on October 1st, 2014 at CMMC in Lewiston.
Norman was born in Portland, ME on November 10th, 1944 to Viola Doughty.
He was a huge animal lover, and was a proud owner of his Pomeranians, Rusty and Foxy.
Norman was a sports fan and enjoyed watching his grandkids' athletic games and was also a Red Sox fan. He enjoyed playing cards, knitting plastic canvas', and jigsaw puzzles. He especially enjoyed spending time with his grandchildren.
Norman worked in manufacturing in the South Paris area for several years, and was the sole operator of his own waste removal services.
He is survived by his daughter, Sara Wheeler and her companion Josh Koback; a son, Robyn Perkins; his grandchildren, Tegan Wheeler, Nathan Wheeler, and Alexis Berry; his siblings Irving Doughty, Betty Stevens, Gordon Doughty, and Sylvia Preston; his long-time friend Ryan Jack; his former wife, Pam Perkins; and his former companion of 11 years, Bonnie Bridges.
Memorial services will be held on Thursday, October 9th, 2014 at Funeral Alternatives, 25 Tampa St., Lewiston, Maine. A memorial visitation will be held from 5:00pm to 7:00pm with a memorial service to follow. In lieu of flowers, donations may be made to the family to help with final expenses.
Condolences may be expressed at funeralalternatives.net