« Obituaries | Leo J. Dostie Jr.
Leo J. Dostie Jr.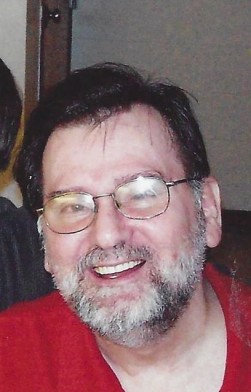 Date of Death: August 11, 2014
Date of Birth: April 2, 1948
Biography:
Leo J. Dostie Jr., 66, of Lewiston passed away on Aug. 11th, 2014 in Farmington at Sandy River Nursing Home.
He was born in Lewiston on April 2nd, 1948 to parents Leo Sr. and Arlene (Murray) Dostie.
Prior to a disabling accident he served in the Army, and worked for Vincent Fruit as a truck driver. He enjoyed playing cribbage, and cards. He also liked to watch movies and wrestling, and listening to music.
Leo was predeceased by his parents; a son, Shawn Christopher Dostie; and two brothers, Ronald and Robert Richie.
He is survived by a granddaughter and grandson, Bayliegh and Cameron; four sisters, Hope Hughes of Lewiston, Teena and her husband Greg Provencher of Mexico, Rose Hill of Topsham, and Linda and her husband Mike Scott of Sabattus; and one brother, Tom and his wife Irene Dostie of Lewiston.
A graveside service will be held at 11:00am on Saturday, August 16th, 2014 at Mt. Auburn Cemetery in Auburn, Maine.