« Obituaries | Madeline Dombroski
Madeline Dombroski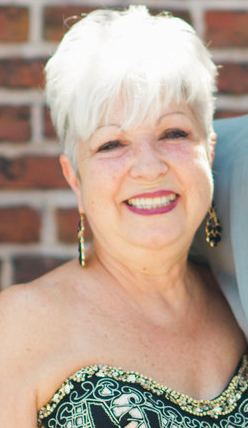 Date of Death: January 7, 2022
Date of Birth: September 19, 1950
Biography:
WATERVILLE- Philadelphia native Madeline Dombroski (née D'Orsaneo) Passed away at the age of 71 on January 7th 2022. Madeline passed away on Home Hospice with her loved ones by her side, surrounded by well wishes, family photos, art, and mementos after a grueling battle with Glioblastoma Multiforme Brain Cancer.
Recently relocated to Waterville with her family, Madeline sadly spent her promised Retirement fighting tooth and nail against the mere six-week prognosis she was given, a life expectancy she doubled by her sheer force of will and utter determination.
In her too-short lifetime, Madeline was known by many names and titles, 'Mom,' to her beloved son Bobby, 'Mama D,' to her smitten Daughter-in-Law Larkin (and all of the many friends to Larkin and Bobby she thoroughly charmed, her honorary offspring), 'Sister' to Damian, Nick, and Carolyn, and 'Auntie,' to the nieces and nephews (and Great Nieces and Nephews to boot) she adored. To her Fellow In-laws she became fondly known as 'Sister Wife,' (or sometimes just 'The Boss.') She was 'Coordinator,' 'Agent,' 'Planner,' and 'Manager,' to the coworkers and colleagues she chose as lifelong confidantes and friends, 'Chef,' to anyone lucky enough to receive one of her home-cooked meals, and 'Matchmaker,' to the "oh-you-have-to-meet-So-andSo"s and Friends-in-Waiting she collected. But no title was more sacred to Madeline than that of 'Nonna,' earned as the cherished Grandmother to Granddaughter Alma Lucia (she would have wanted you to know, reader, that 'Lucia' should always be pronounced the proper way, with a hard 'C').
Madeline was the truest friend of all lucky enough to gain her affection. To those she loved she was feisty co-conspirator, generous benefactor, adoptive caretaker, protector, girlfriend, ally, and greatest cheerleader. She was defiant, charming, hilarious, gregarious, commanding, generous, witty, compassionate, delightful, she could be devoted to the point of annoyance, she was no-nonsense with a tendency towards the bossy, she was effusive, loving, and adorable. She was fashionable, adventurous, and brave. She was indefatigable. She was remarkable until the very end.
We didn't want to write your obituary, Madeline, we wanted to co-author the stories of the great future life you had left, endless imagined chapters containing learning, cooking, exploring, traveling, dancing, snuggling, and laughing by your side. We love you always and we are so proud to be your children.

Ciao, Bella. Bacci bacci.

Donations in Madeline's honor can be made to The Dempsey Center or the Brain Injury Association of American, Maine Chapter.
A private celebration of Madeline's life will take place in late September 2022, in Cape May, NJ.