« Obituaries | Ellen E. Disney
Ellen E. Disney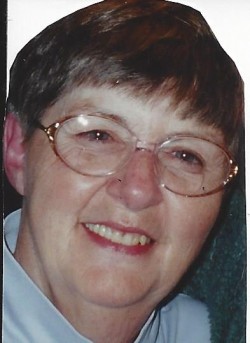 Date of Death: April 10, 2015
Date of Birth: April 30, 1943
Biography:
Ellen E. Disney, of Lisbon Falls, died at the Hospice House in Auburn on April 10,2015.
Born in Hartford, Conn. on April 30, 1943. She was the only child of Allen W. and Gretchen M. Hart of
Unionville, Conn. She graduated from Farmington High and earned a B.S. In Early Childhood
Education from Willamantic State College.
On June 19, 1965 She married Richard F. Disney and became a Navy Wife. Over the next 12 years
she and her family moved 12 times, becoming experts on packing and unpacking, and making new
friends.
She enjoyed the little children and taught school in Conn, Maine, Virginia, and Maryland. After
settling in Maine in 1978, she and her husband eventually started an environmental service company.
She always said that she was "Vice President in charge of the President".
Her five grandchildren were the sparks in her life and she always enjoyed being with them. She
loved animals, enjoyed playing the piano, reading, telling jokes, getting together with family and
friends, and an occasional poker game. She recently became a Catholic and attended St. Charles church
in Brunswick.
She is survived by her husband, Bud, her son Rick and wife Kimberly of Scarborough, her daughter,
Del Anne Turcotte and husband Rick of Lewiston, Grandsons Wyatt Disney, Cole Disney, Wade
Disney, Tyler Turcotte, Alec Turcotte, and her golden retriever, Willie.