« Obituaries | Lenwood W. Dillingham
Lenwood W. Dillingham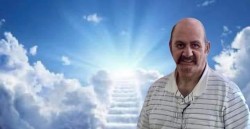 Date of Death: February 20, 2022
Date of Birth: June 2, 1944
Biography:
Lenwood W. Dillingham (Ned, Lenny), 77, of Norway, died on February 20,2022 at Norway Rehabilitation and Living Center, where he lived for the last eight years. Lenwood was born on June 2nd, 1944.
Lenwood had a love for cars. He would love to go to the car shows and check out every car old and new. Lenwood also enjoyed going to the dances, playing cards and nickel bingo. Most of all he loved his family.
Lenwood worked at various jobs. He was overall a laborer. He enjoyed mowing lawns in the summer.
Lenwood is predeceased by both parents, Nelson and Marion Dillingham, his brother Ronald Dillingham, his nephews Jeff and Kevin Dillingham.
Lenwood leaves behind his significant other Althea Conant, daughter Sherry Ames and her husband Joe Ames, daughter Christine Dillingham and significant other Gary Bedford. His sister Janice Mills and her significant other Charlie Mcallister, sister Gloria Dillingham and his brother Gordon (Yogi) Dillingham. Grandchildren Lj Langelier jr and his wife Paige, Dakota Mosher, Mercedes Mosher. Great Grandchildren Locklin and Aria Langelier and Harlow Mosher. Also, nieces and Nephews.
We will be doing a graveside burial at Pleasant Pond Cemetery where he will be laid to rest with his parents and his brother on June 4th, 2022 at 1:00 P.M. Followed by a Celebration of life at Christine's house.