« Obituaries | Mary Ann Dickey
Mary Ann Dickey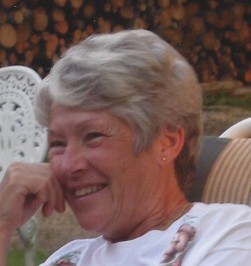 Date of Death: November 14, 2017
Date of Birth: June 13, 1959
Biography:
BOWDOIN – Mary Ann Dickey passed away Tuesday morning, Nov. 14, 2017. She was the daughter of George and Mable Moore of Bowdoin. She married Richard E. Dickey on June 13, 1959.
Her Passions in life which she shared with her family were hunting, camping, fishing and traveling.
She was predeceased by her daughter, Karen Lynn Dickey.
She is survived by her husband, Richard E. Dickey of Bowdoin; her daughters, Wendy Cartwright and her husband Robert of Dresden; Penny Sue Gimpel and her husband Kevin of Bowdoin; her grandchildren, Jeffery and Crystal Medlen of Bowdoin, Julie and Charlie Sawyer of Dresden, Torrey Gimpel of Lisbon and Zachary Gimpel of Augusta, and four great-grandchildren.
The family wishes to thank Clover Manor and staff for the care they provided.
A graveside service will be held at 1 p.m. on Saturday November 18, 2017 at Lisbon Cemetery, Ferry Road, Lisbon. A Celebration of Life will follow at her grandson Jeff's home at 66 Bing Moore Road in Bowdoin.