« Obituaries | Alfred G. Dick
Alfred G. Dick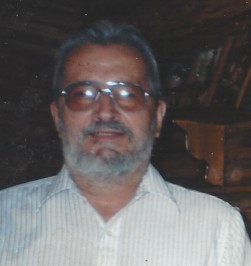 Date of Death: May 16, 2016
Date of Birth: November 28, 1939
Biography:
Alfred G. Dick, 76, of Lewiston, died on May 16, 2016 at CMMC. He was born in Lewiston on November 28, 1939 the son of Romeo and Juliette (Bisson) Dick.
Alfred worked for Jones & Vinning for 33 years before retiring in 2002
Alfred enjoyed the 10-pin bowling league, collecting baseball cards, camping and spending time with his friends and family. He liked to fish, and to watch the Red Sox and Patriots.
Alfred is survived by his 3 daughters Wendy and husband Pat Hiltz of Chelsea, Penny Dick of Lewiston, and Melany and husband Steve Riegel of Littleton, Colorado, and his wife Constance Dick of Lewiston. He also leaves 3 grandchildren, Nick of Chelsea, Elle and Daniel of Littleton, Colorado, 2 great grandchildren Gabby and Braelynn, 2 step-children, Gary Hersey of Lewiston as well as Jacqueline Anne Parry and her husband Chris and son Matthew Robert.