« Obituaries | Henry W. Diamond Jr.
Henry W. Diamond Jr.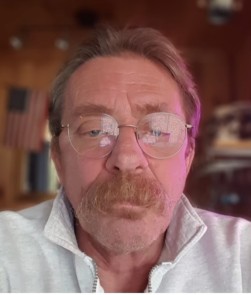 Date of Death: October 31, 2022
Date of Birth: January 9, 1956
Biography:
Augusta- After a long illness, Henry W Diamond JR passed away on October 31, 2022, at the Androscoggin Hospice House, with his wife Ingrid at his side. Henry fought this illness with dignity and courage to the very end. 
Henry William Diamond Jr was born January 9, 1956, to Amelia and Henry Diamond Sr. 
Henry grew up in the Winthrop, Wayne area and graduated from Winthrop High school. 
Henry worked for the state of Maine in the Department of Labor and retired from the state after 25 years. Henry also had various construction jobs. 
Henry enlisted in the Army in 1975 and retired from the Army in 1994. Henry was a proud veteran serving in the Gulf War from 1990-1991. Henry was proud of his military heritage and was proud to share that he had family members traced back to the Revolutionary War. When someone would thank Henry for his service, his answer was always a humble reply.
 Henry had many passions in his lifetime, he loved to build and fly RC planes. He could tell you all about the engine, the model and the plane's era. Henry loved music, from classic rock to jazz he would always have music on. Henry loved to make jewelry and was a giver, he especially loved to give his jewelry to others. Henry liked to fly fish and was talented at tying his own flies. Henry loved his dogs, they were his babies, Zoe, Moxie and Zion. Henry had many friends from all over and still many friends from his childhood. Henry cherished all of his friends.
 Henry was predeceased by his parents, Henry Diamond Sr and Amelia Diamond. By his son Brandon Diamond (Henry's heart was never the same after the loss of his son). His cousin Mike Diamond, who was more of a brother than a cousin to Henry.
 Henry is survived by his wife Ingrid Diamond, who stayed by his side throughout his illness. Henry found his soulmate and true friend in his wife Ingrid.  His daughter Erica Diamond, whom he was very proud of. His stepson Zackary Pinkham. His grandchildren, Amelia Diamond, Gavin and Rhett Diamond. 
Henry is also survived by his four sisters, who called him Bill.
 Dear Bill, 
"A family is a circle of love, not broken by loss, but made stronger by memories. We are forever blessed that God connected us to you". 
Love, your sisters. 
 Mary Swett and her husband Jeff of Oakland. Ginny Pare' and husband Ron of East Winthrop. Tammy Clements and husband Tom of Mt. Vernon. Jeanne Barrows and her husband Craig of Gardiner.  Also survived by many nephews, nieces and cousins.
 Henry's family would like to thank Androscoggin Hospice House for the special care they gave to Henry.
A committal service, with Military Honors, will be held in the Chapel at the Central Maine Veterans' Cemetery on the Mt. Vernon Rd., in Augusta, at 9am on Tuesday, November 15, 2022. There will also be a celebration of life in the Spring.
  In lieu of flowers and following Henry's heart for the military, donations can be sent in his name to the Travis Mills Foundation, 647 Castle Island Rd. Mt. Vernon Maine, 04352. 
Condolences may be expressed at www.funeralalternatives.net