« Obituaries | Charles J. DiPerri
Charles J. DiPerri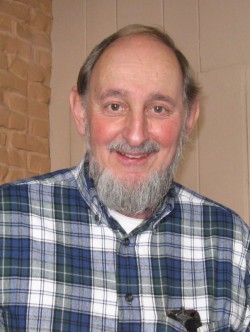 Date of Death: May 4, 2019
Date of Birth: February 23, 1942
Biography:
Charles J. DiPerri, Jr., 77, of Wiscasset, Maine, died May 4, 2019 at home surrounded by family after a long battle with prostate cancer.
Charlie was born February 23, 1942, son of Dr. Charles DiPerri and Gertrude (Pollock) DiPerri, in Portland, Maine at the Osteopathic Hospital his father helped found.
He grew up in Wiscasset, rambling around the village with his lifelong friend and best man, John Blagdon. He graduated from Wiscasset High School in 1960. He attended the University of Maine for undergraduate and graduate school and earned a Master's Degree in School Administration. It was there he met his future wife, Georgeann; they were married in 1967. His first career was in education - he taught at high schools in Boston, Brewer and Sanford followed by principalships on Vinalhaven Island and at Machias High School.
Charlie had a very mechanical mind and when he was ready for a second career, he bought Francis Nadeau Chainsaws in Wiscasset in 1980 and operated it until recently. He fully restored his high school car, a 1930 Ford Model A, with his good friend and neighbor, Peter Rines, in the late 1970s.
He was an active participant in Maine's Masonic community - in 1964 he was raised in Lincoln Lodge #3 A.F. and A.M. in Wiscasset and was a 32nd Degree Mason in the Scottish Rite. He was District Deputy Grand Master from 2008-2010. He was also a member of Seaside Lodge #144, Mount Abram Lodge #204 and a Companion at Montgomery & St. Bernard RAC #2 in Bath. His time spent talking and working with his Masonic Brothers throughout his life was some of the most satisfying and fulfilling, and he took great pride in being able to mentor new members. He was a member of the Wiscasset Fire Society since 1982.
He is survived by his wife of 51 years, Georgeann Rollins DiPerri, daughters Angela and Gabrielle, sister Lynn Schneidler, and brother-in-law John Garrett. He was predeceased by his parents, stepmother Frances (Grover) DiPerri, and sister Lee Garrett. The family is grateful for the love and support from family, friends and Lodge members, and to the nurses and aides at CHANS Home Health & Hospice.
A memorial service will be held June 1, 2019 at 2:00 PM at the First Congregational Church, Wiscasset. Private burial at a later date. Arrangements under the care of Funeral Alternatives; online condolences at funeralalternatives.net. In lieu of flowers a contribution may be made to the DiPerri Scholarship ℅ Wiscasset High School, 272 Gardiner Road, Wiscasset.