« Obituaries | Adalyn Jane Desrosiers
Adalyn Jane Desrosiers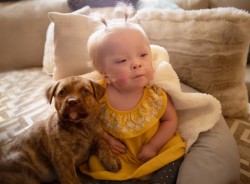 Date of Death: July 21, 2021
Date of Birth: April 17, 2020
Biography:
Adalyn "Addy" Jane Desrosiers, 15 months old, passed peacefully in the arms of her loving parents on July 21, 2021 after struggling with many health issues.
Adalyn was born prematurely on April 17, 2020, at Central Maine Medical Center in Lewiston, Maine. During her brief visit here on Earth, she touched many lives and was loved deeply by family and friends. She enjoyed listening to music, cuddling with soft toys, and being held close by her momma.
Adalyn is the daughter of Megan Desrosiers and Dakota Hiott.
She is survived by her parents Megan Desrosiers and Dakota Hiott, maternal great grandparents, Lucien, and Ruie Desrosiers Sr. (Auburn, Maine), paternal great grandmother, Diane Minor (Biddeford, Maine), maternal grandparents, "Mimi" Elaine Desrosiers (Lewiston, Maine), "Kiki and Peppy" Kelly and David Perreault (Lewiston, Maine), paternal grandparents, Kim and Arnold Kennison (Bryant Pond, Maine), along with many aunts and uncles and cousins. She is predeceased by her Grandfather, Jack Hiott.
Adalyn gave us a lifetime of love during her short time. The family would like to thank the team at Barbara Bush's Children's Hospital, Dr. Mellow, Dr. Craig, and all the nursing staff, Androscoggin Home Health Care, the Hospice team, Case Manager Gayle Sharp, and the local community for the outpouring of donations, love, and support.