« Obituaries | George Howard Derosier
George Howard Derosier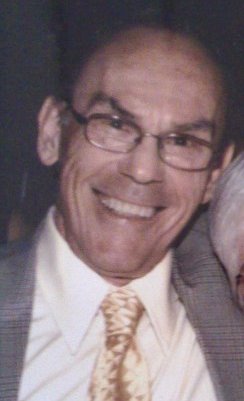 Date of Death: February 19, 2015
Date of Birth: July 1, 1932
Biography:
George Howard Derosier, 82, of Augusta, passed away peacefully surrounded by his family on February 19th, 2015 at Maine General Medical Center.
On July 1st, 1932 George came into this world. Born to Denis and Irene (Chasse) Derosier in Limestone. He was the third born of 14 children. George graduated from Maine Central Institute in Pittsfield in 1952. He proudly served his country in the Army during the Korean War.
His life was full and family was very important to him. He married Shirley Perkins on October 6, 1956 in Skowhegan. They enjoyed 58 years together and raised 6 daughters.
George worked in management at several shoe manufacturing companies in Showhegan, Lewiston, Fryeburg, and Freeport. He retired from Maine D.O.T. in 1997.
During his free time he enjoyed music and he played guitar, the harmonica, piano, and loved to sing and yodel. George was active in many bowling leagues and picked up weaving and crocheting after retirement. 
George is survived by his devoted wife Shirely and his 6 daughters Debra Lee Stuart, Diane Gagnon, Darcel Sanborn, Delores Kiesman, Danette Caron, Doreen Nelson; 12 grandchildren and 11 great-grandchildren. Surviving siblings are Albert, Laura, Denis,Linda,Joseph Edwards, Patricia, and Marc Emile. He was predeceased by his parents; 3 brothers Camille, Alfred, and Lionel;  3 sisters Florence, Raymone, and Germaine.
George had a contagious laugh and touched many lives. He will be greatly missed: It is through life that we earn our wings so that we may soar with the Angels.
The family would like to thank the staff at Maine General Rehab and Nursing at Glenridge and Maine General Medical Center for their support and loving care of George during his final days.
There will be no calling hours.
A memorial Mass will be held at St. Mary's Church, 39 Western Ave., Augusta on Thursday, February 26th, 2015 at 10 AM. The committal service will follow at the Maine Veteran's Cemetery, 163 Mt. Vernon Road, Augusta with military honors.