« Obituaries | Sandra Lee Dennison
Sandra Lee Dennison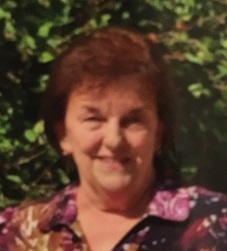 Date of Death: November 8, 2016
Date of Birth: December 26, 1942
Biography:
SOUTH PORTLAND - Sandra Lee Dennison, 73, of South Portland died November 8th, 2016, peacefully in her home surrounded by her loving family.
Sandra was born December 26th, 1942 in Portland to Maude L. Tuttle and Joseph A. Farrington.

Sandra happily traveled the country with her husband and 5 children as a proud Army wife for 20 years. She enjoyed daily afternoon rides in the car with her husband of 55 years, she treasured spending all of her time with her family, camping at two lakes campground, gambling and cooking. Sandra was always up for spur of the moment adventures exploring the beautiful state of Maine. She also enjoyed weekly visits to the ARL of Westbrook, donating time and supplies to care for the animals.
Sandra proudly spent her life as a dedicated homemaker and wife, caring for her husband, 5 children and many pets. She then continued her caregiving spirit by working as a CNA at the South Portland Nursing Home for 18 years.
Sandra was predeceased by her parents; two of her sons Duayne and Joseph Dennison, and a grandson Jason Frank. Sandra is survived by her loving husband of 55 years Duayne Dennison, a daughter Danette Langley, two sons John Dennison and Darrel Dennison, her three sisters Dorothy Winslow, Sherry Wilcox and Kathy Lewis. Sandra leaves behind 9 grandchildren; Antinette, Cara, Duayne, Derek, Christopher, John, Darrel, Emma and Douglas, 10 great grandchildren as well as many nieces, nephews, cousins, extended family and friends.
Sandra was a loving, kind and spirited woman who would remind us all to remember, it's not goodbye it's I'll see you later.
In lieu of flowers please make donations to the Animal Refuge League of Westbrook
449 Stroudwater St. Westbrook, ME 04092
A celebration of life will be held on November 20th, at 12 p.m. with refreshments to follow, at The American Legion, 300 Conant Street Westbrook, ME 04092. All are welcome to attend.