« Obituaries | Michael L Dennis
Michael L Dennis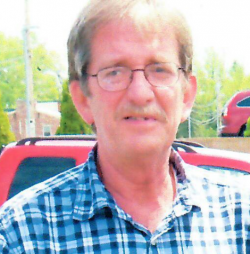 Date of Death: April 7, 2021
Date of Birth: June 20, 1953
Biography:
LEWISTON- Michael L Dennis died April 7th, 2021 after a very tough 14-year battle with heart disease.
Born in Lewiston on June 20th, 1953 to Maurice S. and Therese Dennis, the fourth of ten children. From a young age he was naturally talented at taking apart and reassembling mechanical items. After a time as a leather cutter in the shoe industry, he attended CMTC and the went on to work as an Automotive Technician at Emerson Chevy until having a disabling heart attack.
Mike enjoyed and was good at hunting, fishing, target shooting, and was a Nascar fan.
He is survived by his mother, Therese, sister Maureen, brothers; Daniel (wife Eileen), Robert (wife Noreen), Gary, Donald, Roy, Steve, Brian, and John, as well as many nieces and nephews. He was predeceased by his father, Maurice.
Mike was especially appreciative of Dr. Paul Weldner for patching together his severely damaged heart back in 2007. Mike went down fighting with the help of a few good doctors.
A private service will occur at a later date.
The family requests that all condolences be given online at www.funeralalternatives.net
"Till then"