« Obituaries | William A. DeWolfe
William A. DeWolfe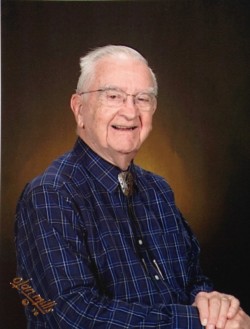 Date of Death: October 29, 2014
Date of Birth: August 21, 1927
Biography:
William A. DeWolfe
The Reverend William A. (Bill) DeWolfe, 87, died peacefully on October 29, 2014.
He was born August 21, 1927 in Boston, Massachusetts to John Campbell Gordon DeWolfe and Miriam Elbridge Ford DeWolfe. After graduating from Medford High School in Medford, Massachusetts he enrolled at Tufts College. Prior to graduation in 1950 he served in the U.S. Army. He earned an AB in Government in 1950 from Tufts College. Bill attended Harvard University from 1950 to 1953 earning an STB degree. He was ordained to the ministry at his student parish in Assinippi, MA in 1952. Bill also attended Springfield College in Springfield, Massachusetts from 1962-1963 earning a Masters Degree in Education. The Commencement speaker was Martin Luther King, Jr. who went out of his way to meet Bill and his family after the service.
Reverend DeWolfe served churches in Assinippi, Wakefield, Stoughton and Springfield, Massachusetts; San Antonio, Texas and St. Louis, Missouri for twenty four years. Following his parish ministries, Bill served as Interdistrict Representative for the Eastern Great Lakes Area of the Unitarian Universalist Association from 1973 until1985, and until his retirement in 1992 in Central Massachusetts and Connecticut Valley.
Bill was a supporter of many Universalist and later Unitarian Universalist programs. He worked as a crew member, staff member and Institute leader at Ferry Beach Park Association in Saco, Maine. Among his many collegial activities were memberships in the Fraters of the Wayside Inn and the Cedar Hill Study Group, and the Unitarian Universalist Retired Ministers and Partners Association where he served a term as President. After retirement he was a member of the Executive Board of the Northern New England Unitarian Universalist District.
He was a member of Rotary in Stoughton and Springfield, Massachusetts, San Antonio, Texas and St. Louis, Mo. While in Texas, Mr. DeWolfe was active in the civil rights movement, was instrumental in the founding of the Texas ACLU and served on its national Board of Directors. He was also actively involved with Planned Parenthood in several of the states where he resided. Since moving to Augusta he served as President of the Residents' Association of Granite Hill Estates.
In 1949 Mr. DeWolfe married his wife of 65 years, Barbara Louise Mosher of Bangor, who he met at Ferry Beach and was also a Tufts classmate. He is survived by Barbara, two sons, Richard Scott DeWolfe and his partner Hillary P. Colt of East Calais, Vermont and Baltimore, Maryland and Paul Howard DeWolfe and Ellen (Sherwood) DeWolfe of Missoula, Montana; four grandchildren, Abby DeWolfe, Reid DeWolfe, Jack DeWolfe and Emily Alice DeWolfe; and two great-grandchildren, Sebastian Patch and Madeline Patch. Bill was predeceased by his son, the Reverend Mark Mosher DeWolfe, in 1988.
A memorial service will be held on Friday, November 21 at 2:00 pm at the Unitarian Universalist Community Church, 69 Winthrop Street, Augusta. In lieu of flowers, memorial gifts may be made to Ferry Beach Park Association, 5 Morris Ave. Saco, ME 04072 or to Unitarian Universalist Retired Ministers and Partners, 104 Amity Dr., Chesterbrook, PA 19087.