« Obituaries | Katherine Louise Davis
Katherine Louise Davis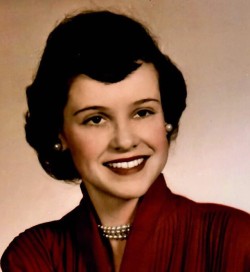 Date of Death: March 12, 2023
Date of Birth: June 12, 1933
Biography:
Katherine Louise Davis, 89, of Brunswick ME, passed away on Sunday, March 12, 2023, with her family by her side. She was born in Portland, Maine to Harry and Adeline Sawyer.
Katherine graduated from Deering High School and worked for many years in retail, starting as an assistant buyer. She was a member of the Union Historical Society, The New London Historical Society, and the Humane Society.
Her interests and hobbies included music, animals, antiques, and walks on the beach where she would spend hours collecting seashells and sea glass.
Katherine is survived by her daughter Jennifer Davis, son Daniel Davis and wife Judy; grandchildren Schyler Davis, Ella Davis and Lauren DiPietro and great grandson Jordan Jacobs. Her family and close friends will be having a celebration of life on Saturday June 10th at Two Lights state park, where they will have a picnic consisting of many of Katherine's favorite things- Italian sandwiches, blueberry pie, Rolling Stones music playing in the background and the scenic ocean view of the waves crashing over the rocks.
Condolences may be shared at Funeralalternatives.net