« Obituaries | Tyler Jean Darling
Tyler Jean Darling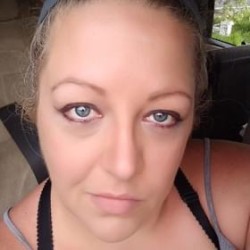 Date of Death: September 6, 2023
Date of Birth: October 1, 1984
Biography:
It is with great sadness that we announce the passing of Tyler Jean Darling, who passed away on September 6th, 2023 at the age of 38. She passed away after a brief illness in Lewiston, Maine.
Tyler was born on October 1st, 1984 and was a loving and devoted mother to her son Levi Rioux. She was an amazing cook and her passion for gardening was unmatched. Tyler was also known for her strong sense of giving advice to family and friends, and was often referred to as a real life Snow White. She was employed with Domino's for many years.
Tyler was preceded in death by her grandmother Joan Morin and cousin Andreska Jeffcoats. She is survived by her mother Julie Darling, father Steve Morin and his partner Barbara Kirby, sisters Kayla and husband Nate Howard and their son Gunnar, Kayce and her husband Galen Darling-Jordan, Dominique and soon to be niece, Olivia, Danika, and Mataya. Her biggest pride and joy was her son Levi Rioux.
A celebration of Tyler's life will be held September 23rd at 54 No Name Pond Rd, Lewiston at 5 pm. In lieu of flowers, donations can be made to Levi through Steve Morin @ Steve-Morin-24 on Venmo or though Facebook pay
Tyler will be remembered for her strong sense of giving, her passion for gardening, and her devotion to her son. She will be deeply missed by all who knew and loved her.