« Obituaries | Eileen J. Danforth
Eileen J. Danforth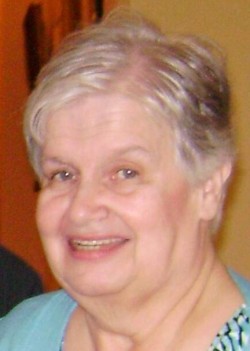 Date of Death: October 18, 2021
Date of Birth: April 9, 1942
Biography:
Eileen J. Danforth of Lewiston passed away Monday October 18th, 2021 at CMMC with her daughters by
her side.
She was born on April 9th, 1942 the daughter of Joseph and Jane (Provencher) Minnehan. She was a
graduate of Lewiston High School, and worked many years in retail.
Eileen had a passion for volunteering having donated over 25,000 hours of her time at CMMC. She was
honored twice for her volunteerism. In March 2009 she received the mayoral VIBE award from the City
of Lewiston. In 2010 Eileen received Maine's Outstanding Volunteer of the Year from the governor.
Eileen loved to knit and crochet; she was very skilled. She made numerous sweaters, hats, and mittens
for her daughters. She also donated hats and mittens to needy children. Eileen loved to bake and was
known for her whoopie pies and blueberry cake.
Eileen was predeceased by her parents, brother Michael, and her beloved daughter Sandi. She is
survived by her daughters, Candace Eaton and husband Elwen, Robin Danforth; grandchildren Josh and
Angela Poulin; nephew Mike; and her dear friend Peg.
At her request there will be no services.