« Obituaries | Joan P. Daly
Joan P. Daly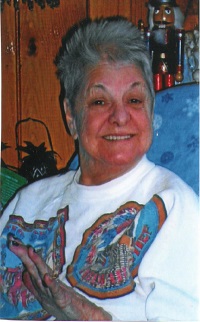 Date of Death: January 14, 2015
Date of Birth: October 19, 1943
Biography:
FREEPORT – Joan P. Daly, 71, long time resident of Pownal, Maine, passed away on January 14, 2015. She died peacefully with family at her bedside.
Joan was one of ten children born to Arthur and Laurette (Savard) Boissonneault of Biddeford, Maine.
She was a loving, generous, hard working woman. Joan enjoyed her family, especially her eight grandchildren and two great-granddaughters. She also enjoyed many hobbies and activities which included quilting, knitting, canning, and playing cards. Always ready to help those in need, she was often selling tickets for raffles or making items to be raffled off.
Joan will be greatly missed by everyone who knew her.
She is survived by her husband, John Daly, as well as her daughter Betty Candage and her husband Ben of Buckfield, ME; son, Leland Barker of New Hampshire; son Lenny Barker of Pownal, ME; son Allen "Shawn" Barker of New York; stepson Matthew Daly and partner Carol; sisters, Rita Chadbourne of Biddeford, Carol Joncas of Biddeford, and Elaine Seader of Texas; brothers, Donald Boissonneault and his wife Marguerite of Biddeford, and Richard "Kiki" Boissonneault of Lyman. She is also survived by eight grandchildren and two great-grandchildren.
Memorial donations can be made to the American Cancer Society of Maine, One Bowdoin Mill Island, Suite 300, Topsham, ME 04086, (207) 373-3700.