« Obituaries | Darryl R. Curtis
Darryl R. Curtis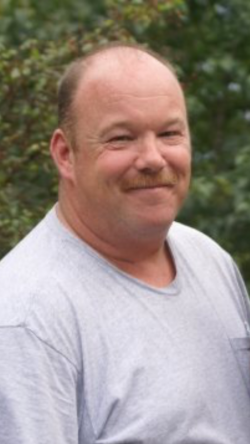 Date of Death: July 28, 2015
Date of Birth: July 21, 1962
Biography:
Darryl Richard Curtis, 53, of Lisbon, passed away unexpectedly on July 28th, 2015.
He was born on July 21t, 1962 the son of Carroll and Mary (Rogers) Curtis.
Darryl attended Lisbon schools, participating in hockey and football. After his high school graduation in 1980, he married his lifelong best friend Cindy Hayes of Lisbon, with whom he proudly raised his two children. Darryl enlisted in in the Army in 1980 where he operated as a heavy machine/diesel mechanic. After honorable discharge, he was employed by BIW for 27 years until he decided to pursue his lifelong career goal to be a truck driver. Darryl has served in many roles due to his vast amount of hobbies which included hunting, especially duck hunting,, fishing,  camping, ATVs, snowmobiling, maple syruping, beer brewing, and his particular favorite, bee-keeping.
He is survived by his wife of 35 years, Cindy Curtis; two children John Curtis and wife Stephanie of Sabattus, and Natasha Curtis; 7 grandchildren and one step grandchild, Austin Darryl and Darryl Ayden Richard Curtis of Manchester NH, Gage,  Easton, Isaiah, Mariah, Ariannah of Sabattus, and Zoey Pepin of New Gloucester; his father Carroll Curtis, and Dolly "Nana" Jones of Lisbon; sister Debra Starbird of Lisbon; brother David Curtis of Lewiston; numerous aunts, uncles, nieces, nephews and cousins; and a very special sister-in-law, Jonny Hayes of Livermore.
He was predeceased by his mom, Mary Rogers-Curtis, and his eldest sister, Donna Curtis-Learnard.
Visiting hours will be held on Friday, July 31st, 2015 from 5-8pm at Funeral Alternatives, 25 Tampa St. Lewiston, Maine. Military Honors, and a time for friends and family to speak will be held at 7pm. A celebration of life will be held at 2pm on Sunday, August 2nd, 2015 at the Lisbon Left Hand Club in Lisbon Maine. In lieu of flowers, a go Fund Me account will be set up to help the family with final costs.