« Obituaries | Ronald G. Curtis
Ronald G. Curtis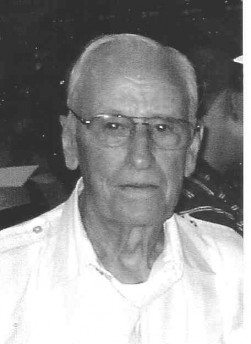 Date of Death: September 13, 2012
Date of Birth: December 25, 1923
Biography:
Ronald Gordon Curtis

12/25/1923 - 09/13/2012
Auburn- Ronald G Curtis, 88, of 60 Loring Avenue, Auburn died peacefully at the Hospice House with family by his side on September 13th at 10:12pm. He was born in Lisbon Falls on December 25, 1923 one of 14 children born to Linwood and Lillian Curtis.
Ron graduated from Lisbon Falls High School in 1943. He entered the U.S. Navy Air Corp in June of 1943. He served in the Fleet Air Wing Nine and also aboard the Air Craft Carrier U.S.S. Jacinto. He served two years in Panama and was discharged after three years as an Aviation Machinist Mate Second Class.
Following his discharge, he was employed for two years with Worumbo Mill. He then went to work for Tick Haskell Co where he learned the plumbing and pipefitting trade. He then worked for many years for Ouellette Plumbing and Heating. He was a member of United Association Local 783 for 57 years.
In 1947 he met and married Phyllis Anderson of Auburn. They were together for 65 years. They raised two children Gary Ronald and Terri Lynn.
As a young man he enjoyed playing baseball. He played on the high school team and continued playing on various local teams including Twin City League teams. He was a pitcher as well as a first baseman. He was an avid hunter and fisherman; activities he enjoyed with his brothers. Ron was a lifelong member of Ancient Brothers Lodge #178AF &AM. The whole family spent many summers at their camp on Bear Pond in Turner, enjoying swimming, boating, playing cards, and volleyball. Once his grandchildren arrived, Ron loved to have them come and stay at camp with him. After retirement, Ron enjoyed five beautiful trips to Colorado and the Rockies with his brother, Norm and wife, June.
He is survived by his wife of 65 years, Phyllis of Auburn, a son Gary and wife Mary of Auburn. He has two grandchildren, Christopher Curtis of Raleigh, NC, and Katherine Curtis of Jacksonville, FL., and one sister, Pearl Mottram of Lewiston along with many nieces and nephews.
He was predeceased by his daughter Terri Lynn in 1976, his parents, eight brothers and four sisters and a nephew.
The family would like to thank the staff of Androscoggin Home care and Hospice and the Hospice House for the loving and wonderful care given to Ron. We would also thank Jean Dow for her support and care.
NOTICE
CURTIS Ronald G., 88, of Auburn, died in Auburn on September 13th, 2012. Family and friends are invited to a memorial visitation on Sunday, September 23rd, at East Auburn Baptist Church, Park Ave., at 2 PM and memorial service will then follow at 3 PM. In lieu of flowers, donations are preferred to Androscoggin Home Care & Hospice, 15 Strawberry Ave., Lewiston, ME 04240 or East Auburn Baptist Church, 560 Park Avenue, Auburn, ME 04210. Condolences may expressed online at FuneralAlternatives.net