« Obituaries | Walter James Curtis
Walter James Curtis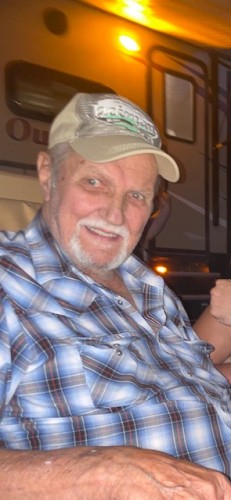 Date of Death: September 21, 2022
Date of Birth: May 3, 1945
Biography:
Walter James Curtis, 77 of Fayette, ME passed away on September 21, 2022 at the Androscoggin Hospice House in Auburn ME, with his daughter Becky Cote by his side, after a brief diagnosis of lung cancer.
He leaves behind his wife of 61 years, Anna Snell Curtis, daughters Wendy Morgan and her husband Mike Morgan of Fayette, ME, Rebecca J Cote and her husband Jeff Cote of Auburn,ME. He was predeceased by parents George H. Curtis Sr. and Julie R. Lessard Curtis, his Son Walter James Curtis II who passed in 2000, siblings Peter Benner, Eugene Benner, Nancy Curtis  Carey, Richard Curtis, Robert Curtis, Mary Jane Benner DuPont and Frederick Ivan Curtis.  
 He leaves behind siblings Pauline Benner Webb, of Pittston, ME, George H. Curtis Jr., Anne Curtis Lunt and her husband Melvin Lunt of Farmingdale, ME, Chester Edward(Ed). Curtis and his wife Susan Curtis of West Gardiner ME and Brother-in-law Jere Snell and his wife Sharon Snell of Raleigh,NC, as well as several nieces, and nephews.
He leaves behind his Grandchildren CJ Perry and his wife Katherine Perry, their children Nora and Evan Perry of Skowhegan, Katherine Gilliland and her children Haydyn Stymiest and Malcom Gilliland of Fairfield, Peter Caramihalis of Portland and his daughter Theresa ( Tessa) Studley of Lebanon, ME, Amy Caramihalis of York, Me Skylar Curtis, her partner Andrew Nelson and her children Riley Curboy, Cole (Duke) Goldman and Elora Goldman all of Fayette and Walter James Curtis III and his partner Louanna Masse of Neptune Florida. His Grandchildren and great grandchildren meant the world to him; 
 Walter (Jim), was raised in Farmingdale and went to Hall-dale high school graduating in 1965. He went on to CMVTI ( now CMCC) graduating in 1967 from their Mechanics program. After working in many local dealerships and garages while living in So. Monmouth he decided to make a move to manufacturing and began working at Globe Albany in Monmouth and Lewiston.  In 1976 he decided to go to the Maine State Police Academy which was then in Waterville ME, Where he attended the 33rd Training  Troop graduating in 1977. He was assigned to Troop E in Northern Maine, covering Penobscot County and parts of surrounding counties where he and his family resided in Maxfield, where they built a home on 80 acres. He soon became well known, respected and loved by his new community. He went from rural patrol to the interstate in the early 80's. In 1986 they sold their home and moved to Howland. In 1988 they decided to move back to the Augusta area to be closer to family and he would work in the State Police truck weights division in Southern Maine. In 1993 they purchased their forever home, a farmhouse in Fayette,Maine where they had cows, horses and other family farm animals. He retired from the State Police in 1997.
He loved hunting, fishing, woodworking, bee keeping, gardening, growing fruit trees and  teaching his grandchildren how to love the outdoors, his hobbies and how to build things from wood in his wood shop. He was loved and adored by his family and was known for his story telling and willingness to give the "shirt off his back" to anyone in need. He was larger than life to his grandchildren.  He could fix anything and always make something  out of nothing.
During his retirement he decided he wanted to go back to work so he started working at Alternative Manufacturing Inc., in  Winthrop Maine, alongside his daughter Becky ("Becca") in 2003 until 2013.  He will be missed and remembered by many from all over the State of Maine. He requested a small private graveside service in Fairfield Maine with close family and friends where he will have a State Troopers traditional burial. Walter's  "Last Ride" and "Final Call"  will start in Auburn, Maine accompanied by Trooper Dan Murray of Winthrop, Maine  Retired State Troopers Hank Duesenbury of Lincoln, Maine,  Ronald Jack and Herb Cram both of Bowdoinham, Maine followed by close family and friends and end in Fairfield Maine. The family would like to thank St. Mary's Medical Center and the Androscoggin Hospice House for the support and great care they gave him until the end. He passed peacefully and with dignity. In Lieu of flowers please feel free to donate to the Manchester Lions group in his name. They support those in need in his community.