« Obituaries | Norman L. Cummings
Norman L. Cummings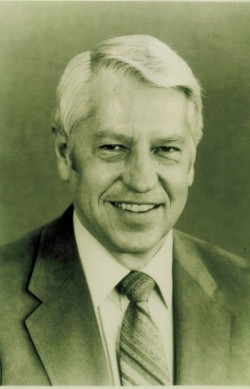 Date of Death: December 6, 2015
Date of Birth: August 22, 1933
Biography:
Norman L. Cummings, 82 of Auburn, Maine, died December 6, 2015 in Lewiston
He was born August 22, 1933 in Lewiston to William H. Cummings and Glenola Jane Wright Cummings
He married Eleanor O'Connor October 19, 1957 at Court St. Baptist Church.
Norman was a graduate of Edward Little High School 1952, Vermont Academy 1953, Middlebury College 1957, B.A. Business Economics.
Norman had a 30 year career as Vice President and General Sales Manager of Auburn Motor Sales, later known as Fordland, where he was partner with his brother, William. Together they built their father's Ford dealership into a flourishing Ford, Lincoln-Mercury dealership.  He was on the board of the Lewiston-Auburn Children's Foundation, where he served as president for many years. He also served on various civic committees, and was a member of the High Street Congregational Church. For 20 years Norman was a volunteer on the Auburn Fire Department and a reserve officer on the Auburn Police Department.  In 1981 he was instrumental in the development of the Auburn Fire Department water rescue.
 Norman was very proud of his sports career that began on the varsity ski team at E.L.H.S., where he won the 1952 .S. Eastern Ski Jumping Championship and in 1953 U.S .Eastern Prep school championship in both downhill and jumping. At Middlebury College he specialized in ski jumping for four years, winning the1957 U.S. Eastern Intercollegiate ski jumping championship. That same year he was selected for the National Ski Association's All American Team. In 1956 he participated in the U.S. Olympic ski jumping tryout squad in Iron Mountain, Michigan, which resulted in live television appearances on the Arthur Godfrey show at Lake Placid, NY, night jumping on the John Cameron Swazie News in Iron Mountain, Michigan and in 1957 live on stage with the top 10 U.S. ski jumpers on the Ed Sullivan Show.  Between 1952 and 1962 he won the Maine Ski Jumping Championship five times. In 1960 ha was again participated in an Olympic ski jumping tryout squad at Ishpeming MI. In 1996 he was inducted into the Auburn-Lewiston Sports Hall of Fame, and in 2006 he was inducted into the Maine Ski Hall of Fame.  His ski jumping enthusiasm continued into the 1970s   as a volunteer coach with the E.L.H.S. jumping team. He was still jumping himself at Pettingill Park well into his 40s.
Norman loved the outdoors, walking, running or cross country skiing in the woods near his home, in addition to downhill skiing, boating and water skiing. As an avid and accomplished water skier and speed boating enthusiast he enjoyed spending countless hours on the water teaching, with unparalleled patience, friends and family to water ski at Thompson Lake.  He was a loving and  devoted  family man, and those qualities extended beyond his wife and daughters to his large extended family and circle of friends, including the many dogs in his life.
Norman is survived by his family, wife Eleanor, daughter Lynn Cummings and fiancé Forest Weston of Lewiston, daughter Allison Cummings Melangton and husband Thomas Melangton of Carmel, IN, grandson Cameron Melangton of Carmel, IN, sister Cynthia Cummings Williams of Corvallis, OR, brother William Cummings and wife Lorraine of Auburn, brother John Cummings and wife Joan of Grand Prairie, TX, and numerous nieces, nephews and cousins.
A celebration of life will be held at The West Auburn Congregational Church, 811 West Auburn Road, on Saturday, December 12 at 11:a.m.
In Lieu of Flowers donations may be sent to: YWCA, East Ave Lewiston, A Salvation Army Chapter of your choice or New England Saint Bernard Rescue, Sudbury MA (donate online or contact them for an address)